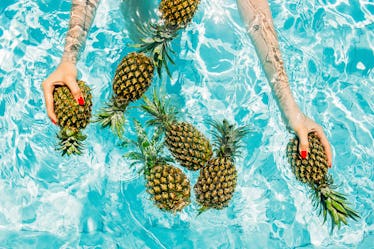 11 Unique Things To Add To Your Dream Board, For A Summer Of Zero Regrets
Real talk: You've been dreaming of summer all year long, and it's finally here. You're ready for the sunny days and late nights spent by a bonfire on the beach with your besties. This time of year is all about taking time to yourself and making every moment count. You're finally done with school, so there's no better time to embrace your freedom and spend time exploring the world. Why not take a spontaneous road trip today? There's no class tomorrow, so why not stay out until dawn? Cherish every second of summer, because it won't last forever. Here are some unique things to put on your summer dream board for endless memories.
You don't have to suffer from FOMO this summer. Instead of scrolling through your phone and watching everyone else enjoy themselves, you can plan some unique activities that will keep you entertained. It's not always about where you go, but instead, what you do and who you do it with. There are ways to make the most of your summer, whether you're chillin' in your living room or halfway across the world. You're bound to have a good time with a positive mindset, an adventurous soul, and good company. From watching outdoor shows to running for a cause, here's how you can make your summer interesting.