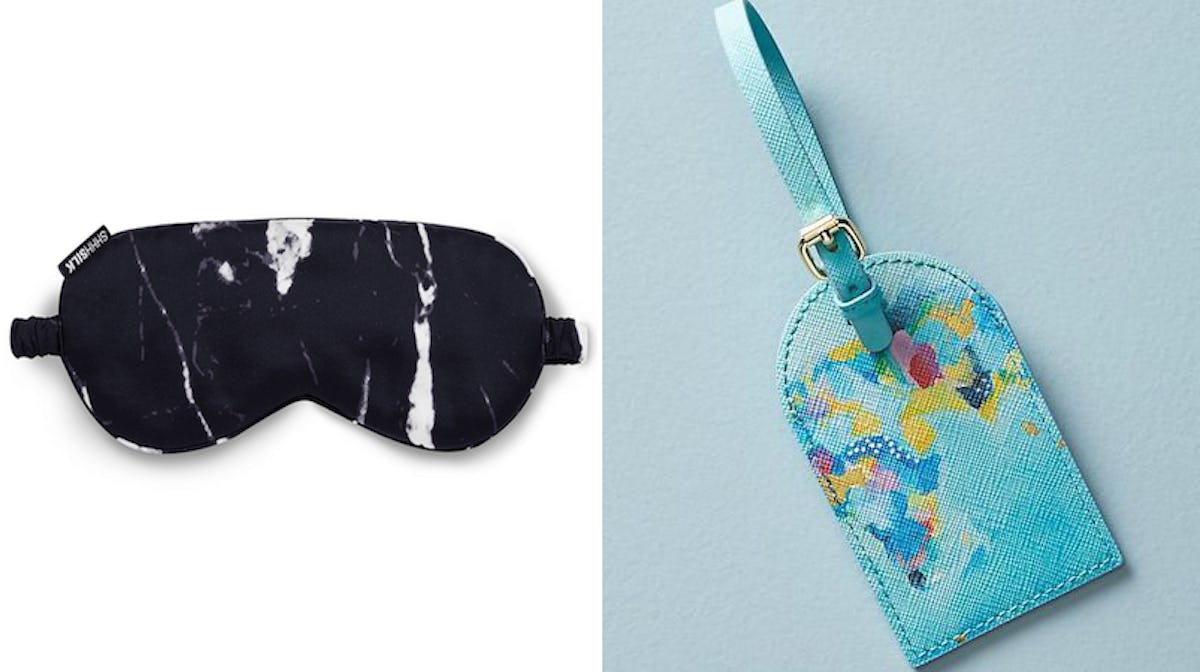 11 Of The Most Important Travel Accessories Every Frequent Flyer Needs & Didn't Think Of
Shhh Silk / Anthropologie
If you travel a lot, you probably have a few things you always bring with you. But sometimes, the things you didn't think of packing tend to be the most important. From a reusable water bottle to a sleep mask, these are travel accessories for frequent flyers that will get you through any trip — so get that checklist ready.
I travel frequently for work, and any time I have to buy a water bottle at the airport, I kick myself a little. I think to myself, "I should know better by now!" Though I have accumulated many of the things on this list, it also serves as a reminder of the things that I need to get for myself. (I honestly don't know how I've been able to survive this long without headphones that actually block outside noise.)
From stuffy flights to long layovers, traveling can be a pain if you're not equipped with all the essentials. Your life can be made a whole lot easier if you remember to pack these key products. Whether you travel every other week, or just once a year, you shouldn't forgo bringing any of these essential items on your next trip.
1. This Impossibly Chic Water Bottle Will Keep You Hydrated Throughout Your Travels
2. Sleep Comfortably With This Memory Foam Neck Pillow
3. Block Out Noise And Enjoy Your In-Flight Entertainment With These Headphones
4. Keep Your Laptop Safe With This Hardshell Case
5. Keep Track Of Your Toiletries With This Crystalline Bag
6. You Can Easily Spot Your Bag With This Bright Luggage Tag
7. Stay Online With A Portable Power Bank
8. Catch Some Zs With The Help Of A Silk Eye Mask
9. Keep Your Devices Charged Anywhere In The World With A Universal Adapter
10. Keep Things Profesh With A Sleek Business Card Holder
11. You'll Never Have To Worry About Fresh Breath With This Electric Toothbrush