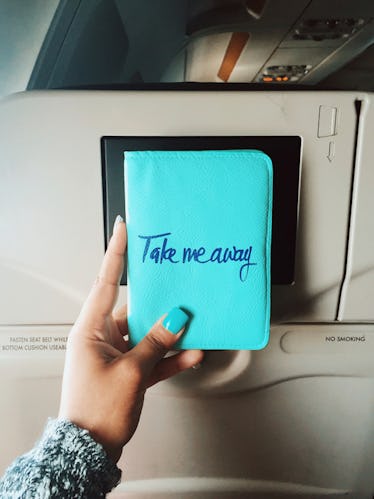 10 Cute AF Travel Accessories $20 & Under To Carry Your Wanderlust
With summer right around the corner, it's time to start planning for your upcoming getaway. It's always exciting to visit a new destination. The anticipation leading up to a trip is almost as exhilarating as the trip itself. Selecting outfits, choosing a hip hotel, pinning must-visit restaurants, and looking at Insta-worthy spots beforehand are all part of the fun. When it comes to packing, it's easy to forget about the small things that can make your trip go a lot smoother. The best travel accessories that are $20 and under won't break the bank, and they'll make your next trip a breeze.
Some of us start packing weeks before a trip with a checklist in hand. Then there are those of us who end up flying out of the door with our luggage half-zipped just an hour before our flight departs. Whether you're an early packer or a procrastinator, there will be some items that you just don't want to leave behind. Sometimes luggage is lost, essentials are left behind, travel documents are misplaced, or phones lose battery prematurely. These seemingly small mishaps can make your trip way more difficult than necessary. Some affordable, yet useful travel accessories will keep you fly (literally) and ahead of the travel game.