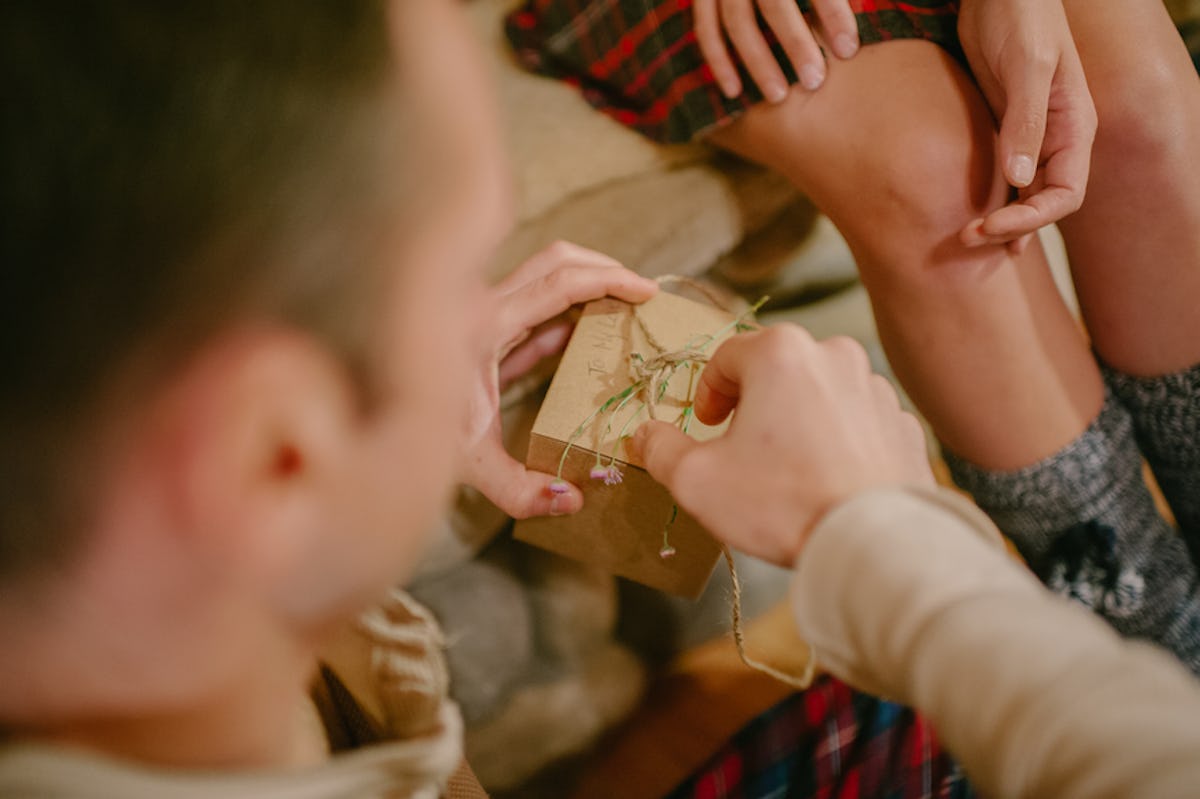 11 Office Secret Santa Gift Ideas For When You Know Nothing About Your Co-Workers
Sometimes it can be hard to come up with office Secret Santa gift ideas that straddle all of the necessary requirements: funny, appropriate, and actually useful. It's not like a gift swap with your own intimate group of friends, where you're often basically rewarded for getting the most useless or inappropriate gift, as long as it makes people laugh.
Exchanging gifts at work is hard, because not only do you have to come up with a gift that won't get you fired, but you're usually getting it for someone you don't know all that well in the first place. The holidays are stressful enough as it is, without you having to worry about what Terry from HR wants under the Christmas tree this year.
When you're totally unsure about what to get a fellow co-worker for a gift swap in the office, the best thing you can do is fall back on a classic, or get them something that they can use on the job. After all, this is the setting where you know this person best, right? The trick is to find a relatively inexpensive gift that won't wreck your budget, but doesn't look like you were trying to cut corners in the first place. Here are 11 Secret Santa gift ideas for the co-worker you know nothing about.