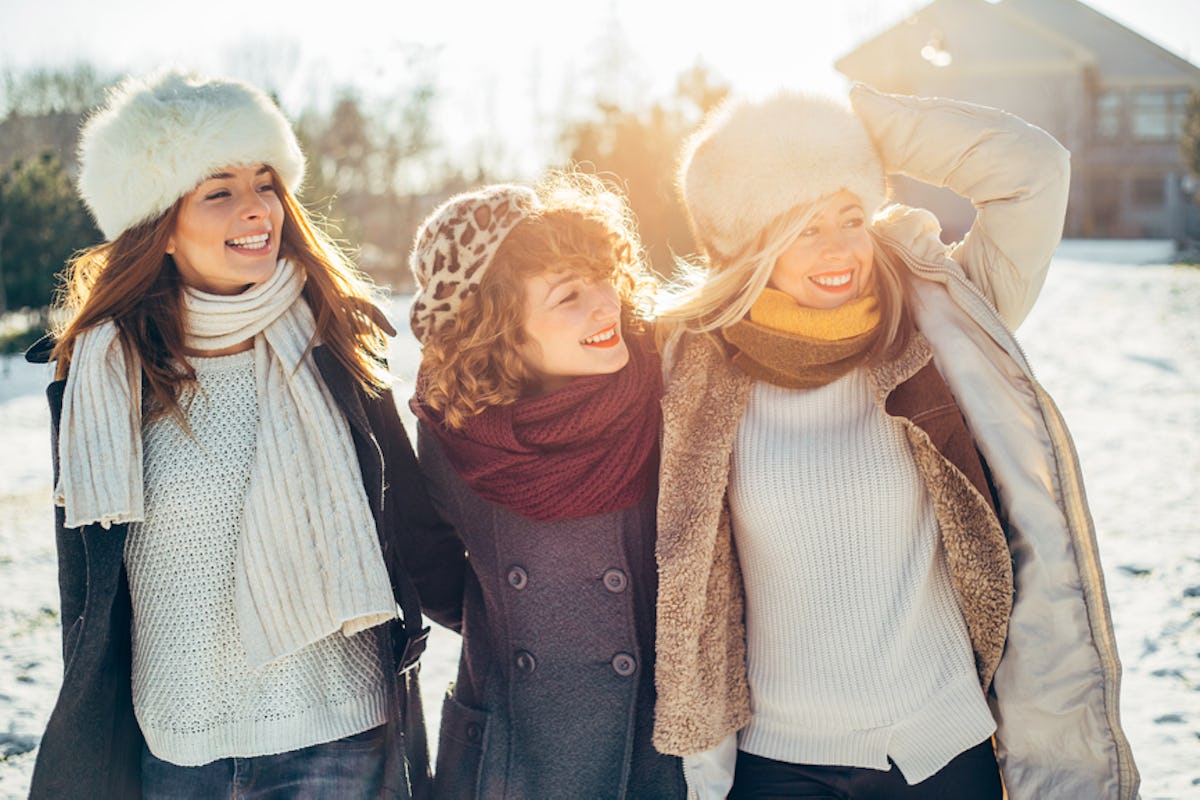 11 Holiday Friend Date Ideas For You & Your Girl Squad's Wish List
During regular times of the year, it may be difficult to get your whole band of girls together to enjoy a special activity. Between classes and work schedules, it's just not always possible to just hang with the women you love the most. But during the holidays, as hectic as they may get, it's a perfect time to chill with your girl squad. And if you're in a bind about what to do, you can always stick to Christmas things to do with your friends to really narrow down how you want to have fun this break.
Of course, every friend group is different. Some really want to let off steam ad party the night away, while others may like low-key outings, like seeing some holiday lights. But you know your besties more than anyone else and honestly, as cheesy as it may be, just being together in a non-work or non-school setting is fun and freeing.
The holidays are such a great time to go out and have a festive time, because there are so many activities going on and events being hosted. Whether you live in a small town or a big city, there's a common theme of just "busyness" in every place in America. So, save the stressing out for gift giving, and leave the planning to us (we've got your back).