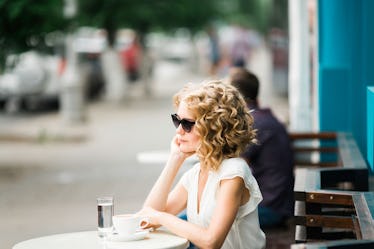 10 Jaw-Dropping Stories About Getting Stood Up On A Date
As unimaginable as it is, it happens. You set a date, you arrive on time, you get a table, and you wait, and wait, and wait, until finally, you realize: Your date's not coming. You're been stood up. And everyone around you will know it, too, not because it's conspicuous to get a drink by yourself, but because you've been checking the front door and your phone every 30 seconds since the moment you arrived. If you've been stood up before, perhaps you'll take comfort in hearing some of the worst stories about getting stood up on a date, because you definitely aren't alone in this.
Believe it or not, getting stood up can actually be a good thing if it allows you to keep someone unreliable or inconsiderate from coming into your life. But in the moment, few things feel more humiliating. The good news: You're not going to die, and one day, you might even laugh about it. I've collected some of the most horrifying tales from Reddit users who contributed to the Reddit AskWomen thread about no-show dates, as well as from my own friends, and if these folks lived to go on another date, I guarantee that you will, too.