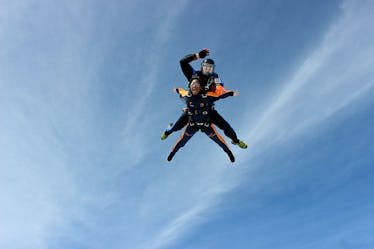 10 Ways I Learned To Be More Adventurous On Vacation, Because YOLO
Life is all about the journey. As a self-proclaimed explorer and adventurer, I've gotta admit that it's not always easy. Stepping outside your comfort zone and diving head-first into the unknown can be quite the challenge. At the same time, it's always so worth it. I've spent the past few years chasing adventures around the world, which has left me with some unforgettable experiences of a lifetime. I've climbed epic volcanos, walked on the bottom of the ocean, slept on strangers' couches, and helped others bring out their spontaneous side. Here are more than a few ways I learned to be more adventurous on vacation.
YOLO, am I right? Sometimes you may forget that life is short, and get caught up in the hectic routine that is adulting. This is why it's so easy to fall head-over-feels in love with vacation. It's a chance to ditch your planner and embrace what sets your soul on fire. Most of us are adventurous at heart, but sometimes it can be hard to tap into this side.
Over the past few years, I've learned how to be completely carefree and live every day as if it's my last. You don't necessarily need to be skydiving or soaring up in a hot air balloon to live an adventurous life. It all starts with your mindset, so keep reading if you want to live your best life on your next vacation.