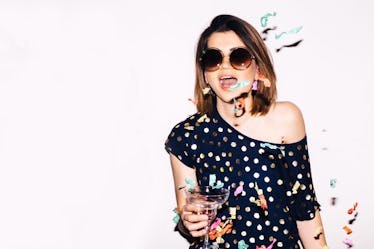 10 Unconventional Ways To Celebrate Turning 20-Something That Are Way Outside Of The Birthday Box
Your 20s is a unique, exciting, and nostalgic decade. The first couple of years seem to creep by (especially as you wait to turn 21), but as soon as you hit 25, it may seem like you're going full speed toward 30. And while some birthdays during this decade of your life may be a little more exciting than others, each one of them is definitely worth celebrating. (After all, you only get to live through your 20s once.) Of course, at this point in your life, you're not trying to have celebrations that are cliché, so here are some untraditional birthday party ideas to plan in your 20s.
Whether you want to get your adrenaline pumping by going white water rafting, spend your time relaxing at a vineyard with your gal pals and some merlot, or even dance the night away at a silent disco, get ready to experience all the new things you possibly can. Your birthday is the perfect time for you to check something stellar off of your bucket list that you'll remember forever.
So, if you're looking for creative ways to celebrate your birthday this year, here are a few untraditional birthday party ideas that you can try out.