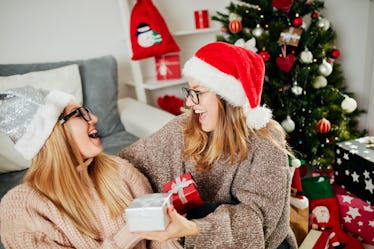 10 Most Unique Gift Cards To Buy This Christmas For That Special Present
When it comes to gift giving, you want to buy the best option for everyone on your list. Though, year after year, the biggest stress of the holidays is trying to outdo your gift from the year before. You don't want to just get something basic for your bestie. She deserves so much more than that, which is why you might want to consider some unique gift cards to buy this Christmas for that special present.
You may think that gift cards are presents meant for people who are unsure of what to buy, but actually, there are some really cool options out there that show you put special thought into it. In fact, nowadays, there are gift cards for just about everything, from experiences to travel luggage. Unique gift cards are perfect for stocking stuffers, or if you and your roomie want to give each other presents but have decided on a specific money limit. This means you won't be going over or under.
All you have to do is think of the one thing your bestie or roomie loves, and there's likely a gift card out there for it. If you're having trouble coming up with an idea, here are 10 unique gift cards that anyone on your list would love to receive.