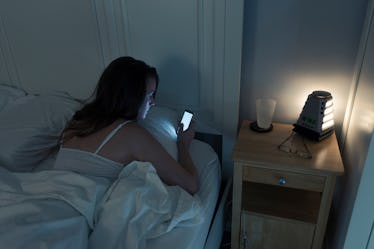 10 Things You're Doing Wrong In The Morning That Are Totally Sabotaging The Rest Of Your Day
You don't have to be a morning person to know that those a.m. hours make up one of the most crucial parts of your entire day, whether you like it or not. In addition to being almost half of your waking hours, the way you approach your morning schedule will set the tone for how you go about the rest of your day. So if you tend to hit "snooze" on your alarm more times than you care to admit, and then find yourself rushing out the door and ordering an Uber to get to work on time, there are clearly a few things you're doing wrong in the morning.
Now, don't worry, you don't have to get up an hour earlier to make your morning routine healthier and more productive. In fact, it probably takes less time to do your morning right than to march through it in a tantrum counting down the seconds until lunch.
Your morning hours hold so much unlocked potential that you'd be amazed what a few quick changes to your routine could do for your life. You don't have to buy any products or change your entire daily schedule; you just have to pay more attention to what you're doing, or rather, what you're not doing in the morning that you probably should be.
So, here are 10 things you're doing in the morning that you should probably take the time to reconsider.