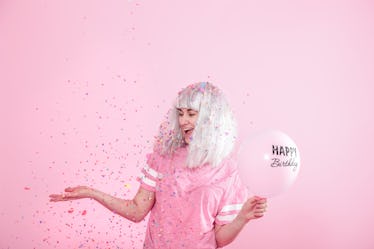 10 Things About Birthdays That Millennials Find All Too Relatable
Out of everything you can count on in life, birthdays are one of them. Even if you don't necessarily celebrate yours, you get a birthday once a year. I'm one of those people who loves going all-out for their birthday. I try to fill up the entire month with fun activities, visiting family, and planning the best party ever. If you're birthday-obsessed like me, you know that there are certain things about birthdays that millennials think about.
It's different now than it was growing up. Back in the day, you likely used to have one big party with your friends, complete with balloons and the most delicious ice cream cake. This was a time before social media posts and receiving texts from everyone you know on your special day. The biggest thing on your mind may have been what kind of presents you were hoping to get.
Now, millennials have other things filling their heads. You might look at this list of 10 things, and find yourself saying, "same," because just like birthdays are universal, so is everything else that comes with along with them. If your birthday is right around the corner, let me be the first to say have the greatest day, and I hope everything is as smooth sailing as it can be.