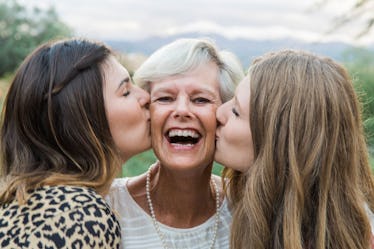 10 Common Struggles You Face When Traveling With The Fam During The Holidays
The family vacation struggle is real. The holidays are right around the corner, so it's time to celebrate with your loved ones. Life can get busy, leaving some with very little time to spend time with their family members. The holiday season is the best time of year to take a vacation to reunite with your family members and bond together. A family vacation can be challenging in its own way, but it's the ultimate time for everyone to recharge and catch up in a beautiful destination. These are the struggles you face when traveling with family that so many of us can relate to over the holidays, because we've been there and done that.
In my opinion, a vacation is always the answer, especially during the holidays. There's nothing like jetting off to a dream destination or road tripping across glorious landscapes, and putting your work schedule on hold. It's even better when you've got your day ones by your side. Family comes first, so why not spend time exploring new places together? You'll inevitably go through your fair share of vacation struggles, but it'll all be worth it in the end. You learn to overcome the lows, and cherish the highs. You also learn to appreciate that special time together. Cheers to every family vacation this holiday season!