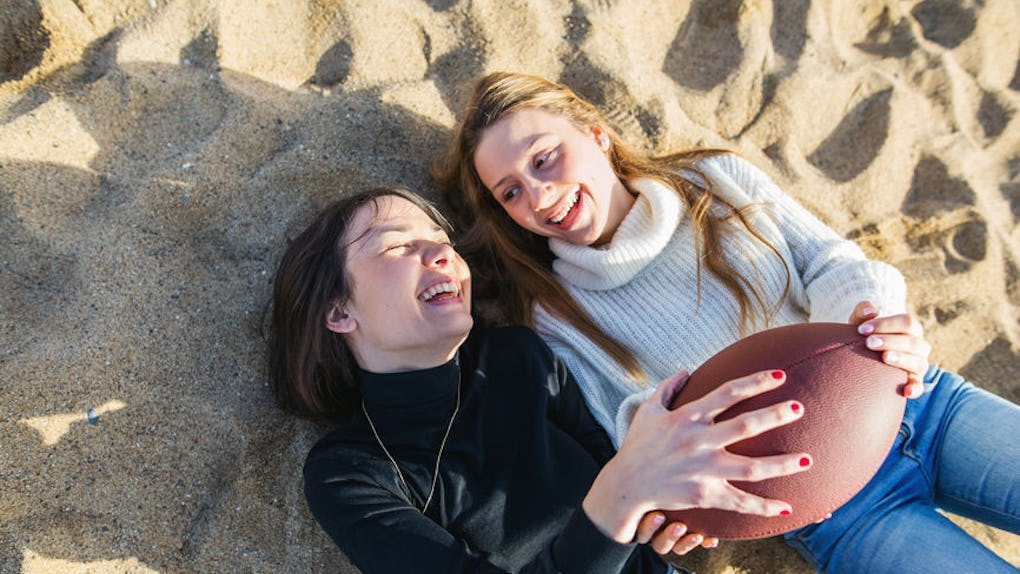 BonninStudio/Stocksy
10 Signs You Found The Perfect Tailgate Buddy & Already Won The Season
There's one thing you'll want to be prepared for the first few months of freshman year, and it isn't a pop quiz. If football season takes over your campus, you'll want to get the full experience by tagging along with someone who's the epitome of school spirit. There are a few key signs you found the perfect tailgate buddy who will make football season an unforgettable time for you.
Your tailgate buddy will likely turn you into your bestie, because she will take you under her wing and show you how to enjoy football season on and off the field. Even if you aren't a huge fan of the sport, by the time she's done with you, you will almost have as much school attire as she does. Needless to say, her optimism and free spirit will rub off on you, and you'll never experience the game the same without her (and her dope baked goods).
Sure, you cheered for your high school football team, but now you're in the big leagues. Your freshman year is about to kick off, and if your tailgate buddy has any of these 10 characteristics, you've already won the season. Now, put your game face on!