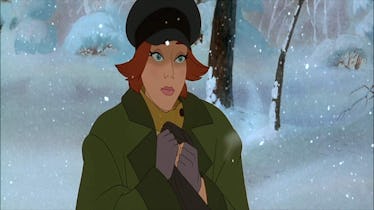 10 Movies About Royals That Will Help You Celebrate The Royal Baby
20th Century Fox
By the time you're reading this, Prince Harry and Meghan Markle's first child might have entered the world, blessing us with the novelty of a half-American royal. As the Duke and Duchess of Sussex have decided to take a deservedly private approach to the birth of the baby, the rest of us will have to celebrate the new arrival from afar, but we've got you covered. Whether you want to binge on a slew of fictional or historical royalty stories, check out these movies about royals to celebrate the birth of Baby Sussex.
Fans of the royals definitely exhausted any and all films about royal romances in the lead-up to Harry and Meghan's May 2018 wedding, so the picks below follow broader stories about royalty. While you're waiting for those first pics of the new baby, you can watch something about his or her distant ancestors that track how far the royal family has come. Or, movies about fictional royalty may prove handy in the future for when the Sussex child needs comfort about its unique life. We can't all relate to being the first modern-day biracial royal and having parents the entire world adores, right?
Welcome to the world, Baby Sussex!