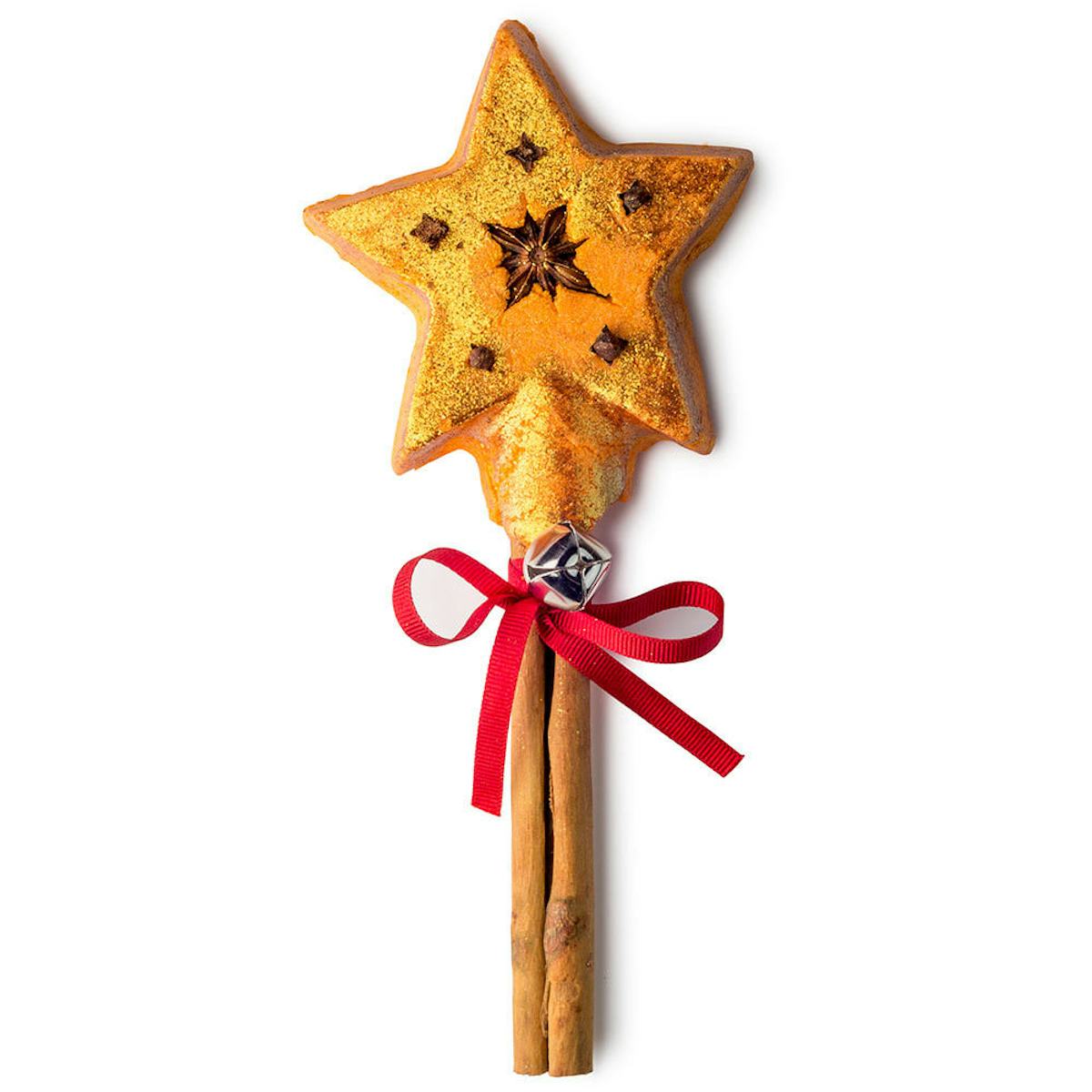 10 Last Minute Lush Gifts Under $10, Because You Probably Forgot Someone
Lush Cosmetics UK
There's nothing I love more than a long, leisurely bath. When I was younger, I personally kept the bubble bath industry afloat with my habit. Now that I'm older and know good ingredients from potentially toxic ones, Lush Cosmetics is my favorite brand to get naked with. These ten Lush gifts under $10 will transport you (or your lucky recipient) back to bath times of the past, while leaving your skin safely soft and nourished.
Although the holidays (aka winter break) are the most festive time of the year, they can be super stressful. Work winds up before it winds down, and if you're anything like me, there's still so much to accomplish before you make your exit. When we're finally off for a few days, I can't wait to just lay on the couch under a fluffy blanket after taking a luxurious bath.
I decided to peruse the Lush site because wonderful gifts don't have to break the bank, and the brand is renowned for offering colorful, giftable products at every price point. Here are some I'm hoping I spy under my tree, because who better to inform your purchasing habit than a true Lush-aholic?
The answer: No one.
The Most Wonderful Time Of The Year Bubble Bar
With cinnamon leaf, sweet orange and clove bud oils, this is what I want the world to smell and feel like. You deserve this bubble bar, even though it's almost too pretty to use. Since it's reusable, you can't feel guilty.
The "Looking Like A Snack" Bath Bomb
The only thing that nourishes my skin better than coconut oil is cocoa butter. I love cocoa butter on the days I want something a bit rich, but don't feel like melting a pot of shea butter. Filled with vanilla-ylang ylang notes, I imagine this is what "looking like a snack" smells like.
The Shoot For The Stars Bath Bomb
The saying goes, "shoot for the moon and even if you miss, you'll land among the stars," which sounds just as good to me. Laced with Brazilian orange and bergamot oils, nothing sounds better than a sparkling bath that transports you into the night sky.
The Rest Up For The Big Day Bubble Bar
Packed with jasmine and ylang ylang, this bubble bar will fill you with nostalgia for Christmases past. Although I'm entering older millennial territory, I still keep the same Christmas traditions. This year though, a Christmas Eve Lush bath might be a new tradition on my list.
The Fit For The North Pole Bath Bomb
This peppermint and cocoa bath bomb works overtime to invigorate and moisturize skin. It will also make your bathroom smell like a gosh darn candy cane.
The Protesting Queens Dream Bath Bomb
Never Mind The Ballistics Bath Bomb
Lush USA
$8
Perfect for the woke protest queen in your life: This lime and sweet wild orange oil bath bomb. Fair trade cocoa butter melts alongside fresh bananas to soften both the water and skin at the same time. Women deserve moisturized skin after spending their free time smashing the patriarchy!
The Wish Upon A Star Bath Melt
Luxury bath melt is all I need to hear. Filled with sparkles and almond oil, this bath melt has a special surprise once it hits the water.
The Fairy Godmother Bath Bomb
This new bath bomb promises to fill your tub with jelly bubbles that will hydrate and soften skin. That beautiful pink color will release a cruelty-free synthetic musk that creates a sweet fragrance in your bathroom. Say ahh.
The "Do You Want To Build A Snowman" Bubbleroon
I have never built a snowman, so this Bubbleroon will make up for a failed childhood. Thanks to the citrusy combo of organic lemon myrtle and Sicilian lemon oils, I can also reminisce on my times in Italy.
The Shine Bright Like a Cullen Sparkle Jar
Not only did I read all of the Twilight books, but I was at Blockbuster (#R.I.P) during the midnight release of the first movie. Embarrassment aside, what girl didn't want to sparkle like Edward Cullen? This lavender-tonka powder is brimming with ylang-ylang oil, cocoa butter, chamomile and lavender powder. Basically, it's the magic powder for silky skin that eases you to sleep.