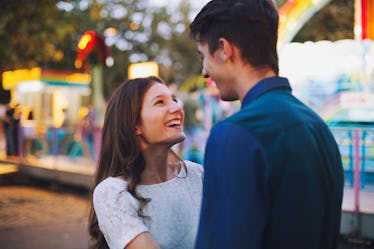 10 Cute Things To Do At Disney With Bae For The Most Magical Date
If you and bae are Disney lovers who want to switch things up for your next date, that may mean heading someplace that's sprinkled with pixie dust. You know I'm talking about Disney — and it's not just for kids. There are plenty of Disneyland activities for couples that make it a place for you and bae to have the time of your lives as well.
If your typical date night consists of heading to one of your favorite restaurants or checking out a new spot, why not have a tasty meal in the bayou of Louisiana while watching the Pirates of the Caribbean boats float by? Or perhaps you like to get cozy on the couch while enjoying wine, takeout, and Netflix. Well, how about you step inside your favorite movies while riding the rides that are based on them?
If you and your partner both love Disney, it makes sense that you'd want to spend a day in the parks together. If you're the bigger Disney fan, this is your chance to show your partner how awesome it is. As someone who loves going to the parks for just about any occasion, I've mapped out the perfect Disneyland date for any couple to enjoy. Check out these 10 activities that your next Disney date should include.