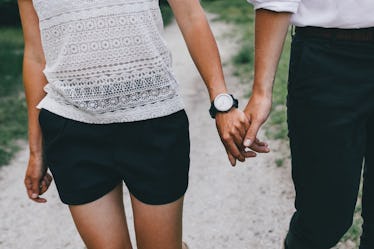 10 Date Ideas For Leo Partners, To Celebrate Their Season Right
You may have already heard, but Leo season is officially upon us. What does that actually mean, you ask? From July 23 to Aug. 23, the sun will be in Leo, and most everyone will feel its effects — like having a bit more creative vision, confidence, and even some cat-like swagger. Coming on the heels of Mercury in retrograde, this change very welcome. Of source, the sign that'll feel it most is Leo itself. Those born under the sign are going to be peak lion, so it's the perfect opportunity to celebrate with date ideas for Leo partners that'll make them feel extra special during their time of year.
To plan a perfect Leo outing, it's helpful to think about what makes them happiest. The answer is attention — a lot of attention. Also, activities that play to their strengths and allow them to take the lead (their favorite thing) or make them feel loved. Essentially, it's the perfect excuse to show your Leo love just how much you really care about them, and that you see them as the amazing person they really are. It also doesn't hurt that these date ideas are super fun for everyone. Not sure where to start? No worries, here are some Leo-friendly date ideas to get you started.