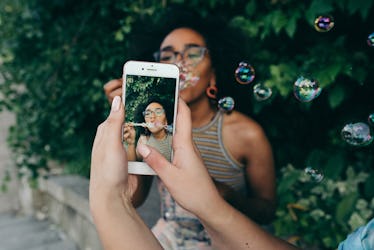 10 Clever Quotes To Put In Your Bumble Bio When You're Not Sure What To Say
There's a time and place for finding quotes for your Bumble profile, and it usually falls somewhere between completely giving up on online dating and giving one more person one last try. Particularly if you're finding yourself at a complete loss of words for your Bumble bio, it might be a sign that you need to take a break from online dating. If you don't know what to say about yourself, you might actually just want to be alone right now. But if you're not ready to throw in the towel yet, and you're still feeling a lack of inspiration, finding the right quote to express yourself can project an image of care and self-confidence.
A good quote is like a good pickup line: It gives someone pause, raises a smile to their lips, and saves you the trouble of having to do too much to prove who you are or what your value systems are like. A good quote is relatable and lighthearted, but also opens a conversation. That's why it's the perfect compromise when you are tired of doing the work of online dating but don't want to entirely give up just yet.
Here are some quotes that will give your online matches something to talk about:
1. "Believe In Your Flyness, Conquer Your Shyness." — Kanye West
If each and every one of us had the confidence of Kanye, we'd all have already found our own Kim K by now.
2. "I've Always Loved The Idea Of Not Being What People Expect Me To Be." — Dita von Teese
A burlesque dancer, costume designer, and the woman who dumped Marilyn Manson on his birthday has to be a role model.
3. "Every Moment Is A Fresh Beginning." — T.S. Elliot
Haters will say this quote is corny, but it's honestly, so freaking true.
4. "Life Shrinks Or Expands In Proportion To One's Courage." — Anais Nin
Anais Nin is way cooler than her more-famous boo, Henry Miller, and she wrote some amazing erotica in her lifetime. Channeling her in your Bumble bio will definitely jazz up your dating game.
5. "Love Isn't Something You Find. Love Is Something That Finds You." — Loretta Young
If you're definitely looking for a long-term relationship, including a nice quote about love lets your matches know you're serious. Plus this one is pretty low-key, as far as talking about love goes.
6. "There Are As Many Kinds Of Love As There Are Hearts." — Leo Tolstoy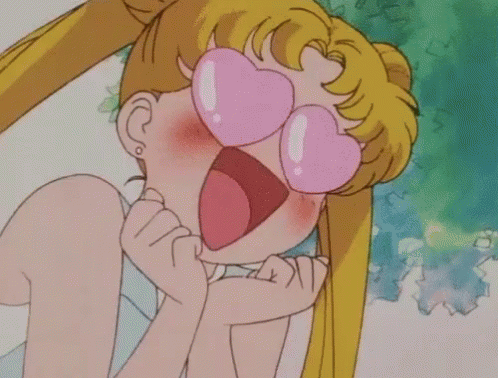 If deep down you're a helpless romantic, then this Tolstoy quote is definitely the one for you. Plus it primes you to appreciate whatever connection the love gods of Bumble happen to throw your way.
7. "Try To Be A Rainbow In Someone's Cloud." — Maya Angelou
I like this quote because it's not your typical nonsense about happiness. Plus anytime a rainbow comes up, it's a great way to signal queerness. So if you're looking for a non-heteronormative relationship, this is a good quote for you.
8. "I Can, Therefore I Am." — Simone Weil
If you're a no-nonsense feminist and people need to know, then including a Simone Weil quote will weed out the wheat from the chaff. You might not want to have the same self-restraint as Weil in your dating life, but there's a lot to learn from the sense of self she carried into the world.
9. "To Love Well Is The Task Of All Meaningful Relationships, Not Just Romantic Bonds." — bell hooks
If you haven't read bell hooks yet, then you definitely should. And you should include this quote in your Bumble bio so that all of your matches do, too. And you should tell all your friends. I swear she will change your life.
10. "People Who Love To Eat Are Always The Best People." — Julia Child
This is a quote for when you just want someone to treat you to a hot pot dinner. And the double entendre is priceless.
Check out the entire Gen Why series and other videos on Facebook and the Bustle app across Apple TV, Roku, and Amazon Fire TV.
Check out the "Best of Elite Daily" stream in the Bustle App for more stories just like this!