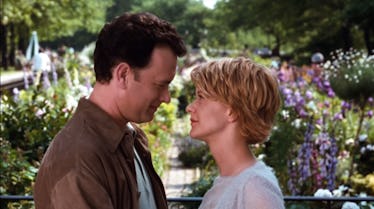 10 Classic Thanksgiving Movies To Make Date Night All Gravy
Warner Bros./Youtube
With lavish, traditional meals, Black Friday, football, and the warmth and dysfunction that visiting family can bring all on the menu, Thanksgiving can truly be a mixed bag. The fourth Thursday of November is a holiday that really tends to stir up wonderful, stressful, turkey-flavored chaos. It's simultaneously a horror and a delight to watch the Thanksgiving drama unfold, both IRL and on the silver screen. So if you're looking for Thanksgiving movies to watch with your partner, worry not. Below, a handful of films that really capture Thanksgiving's wacky holiday spirit.
All the movies on this list are comedies: light-hearted classics that'll have you feeling nostalgic, some family dramedies from the '90s and 2000s, and some newer flicks full of humor that leans toward the absurd. TBH, the fact that most Thanksgiving movies are comedies makes sense. The travel hiccups you face on the way home, the fights that erupt at the dinner table, and the dire final state of the turkey you've ben prepping are sometimes so outrageous, you just have to laugh.
Whether you're going home for the week, celebrating Thanksgiving with bae, or you're splitting your time this year, here are 10 movies for you and your SO to enjoy that depict the craziness of Thanksgiving in all its glory.