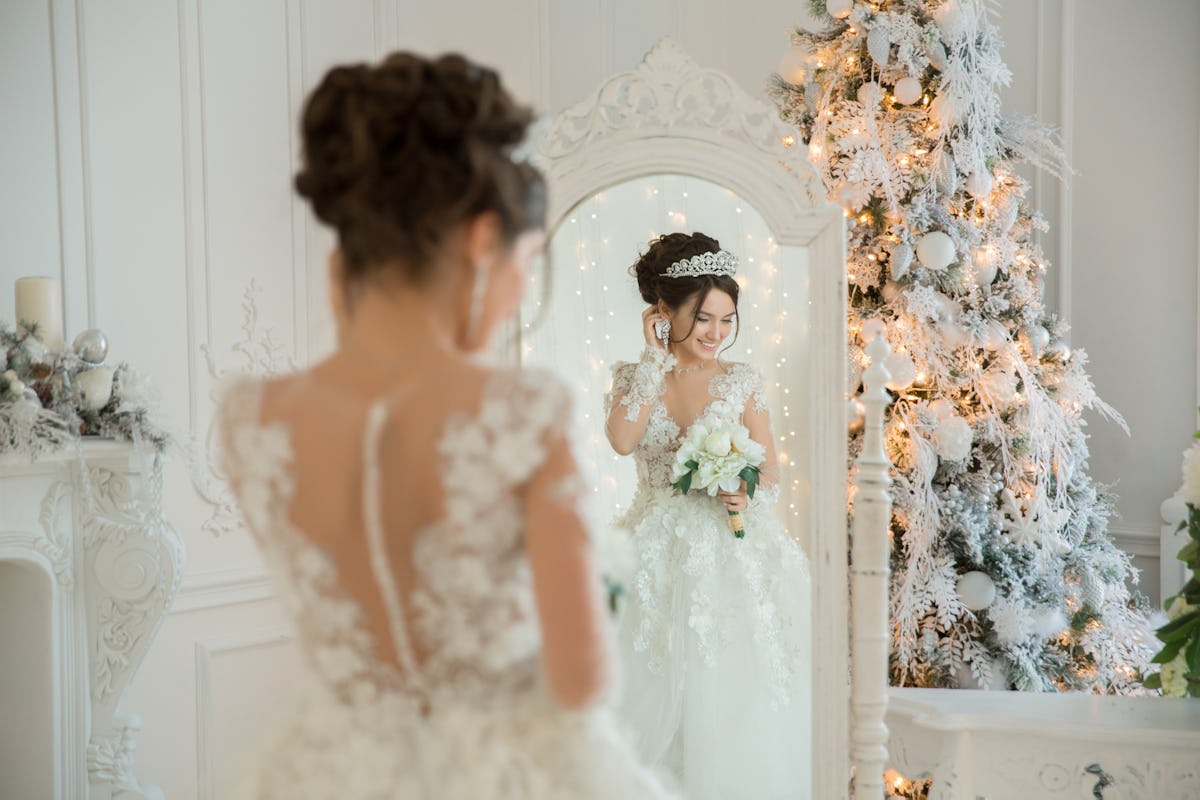 10 Christmas Weddings That Truly Bring The Holiday Magic To Life
Weddings are the beginning to your happily ever after with your SO, which is why we all dream of our big day to be something straight out of a fairy tale. You want it to be an event you'll never forget, so the setting is everything. Winter weddings can be the most magical of all. I mean, when you're thinking of a backdrop for your nuptials, a winter wonderland sounds like a snowy dream come true, right? That's why Christmas wedding ideas are always top-notch.
The holidays are a perfect time for getting the entire family together, so bringing everyone close to witness your love bloom is like the perfect Christmas present. From the decorations to the dresses, and the cake to the bouquets, there are so many wedding essentials that can be put through a holiday filter to make it that much more special. It's like Santa himself came by and sprinkled a little magic on your wedding day.
If you're thinking of having a winter wedding, you should consider these 10 Christmas wedding ideas. It's not all red, green, and candy canes. You can have a classy winter wedding that will definitely have you and your fiancé dreaming of a white Christmas.