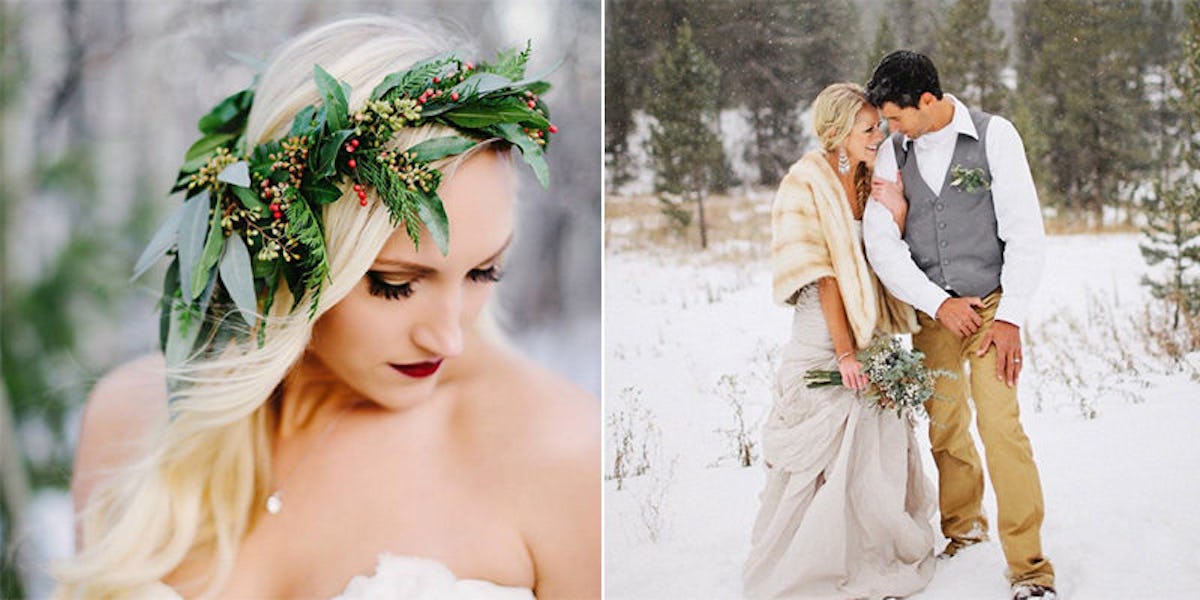 These Gorgeous Holiday Weddings Are Straight Out Of A Winter Wonderland (Photos)
Instagram
When it comes to the perfect season for a wedding, springtime usually gets all the hype.
But if you ask me, winter is one of the best times of the year to have the fairytale wedding of your dreams.
I'm not sure what it is, but there's something about the holiday season that makes these ceremonies even more heartfelt and special.
You can go for an intimate elopement in the snow, celebrate the occasion with a rustic reception amid Christmas trees or ring in the new year with a glamorous, glitzy wedding ceremony.
Between the sparkling snowfall, holiday decorations, twinkling lights and festive food options, there are all sorts of ways you can make your wedding look like a winter wonderland that you'll remember long after the snow melts.
Take a look at the pictures below to see some stunning winter wedding inspo.
Winter is the perfect season to have a sensational wedding.
You can marry the love of your life at a snowy ski lodge in the mountains...
Tie the knot at a glamorous tinsel-topped wedding...
Get in the holiday spirit by exchanging vows at a Christmas tree farm...
...or say "I do" in the midst of a candlelit icicle wonderland.
Seriously, nothing can top this sparkling love story.
Who needs a limo when you have a horse-drawn sleigh?
Just look at this mesmerizing bride in mistletoe...
This festive flower bouquet...
...and this gorgeous winter white gown.
You can go for rustic holiday decor...
...complete with festive foods like this pine cone confection.
Or you can opt for an icy extravaganza...
With stunning snowflake invitations...
A beaming bridal party...
A brilliant winter wedding cake...
...and a heartwarming first dance in the snow.
This twinkling display of true love will give you goosebumps.
Nothing can top this sweet newlywed couple.
You may now kiss the bride...
...under some mistletoe, of course!
And they lived happily ever after.