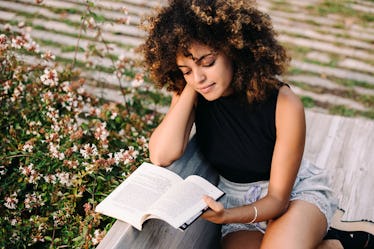 When You're Feeling Lost After Graduation, These 10 Books Will Be There For You
So you've graduated college (or are just about to), and you may or may not be working to postpone the inevitable nervous breakdown that awaits you. The good news is this is a completely normal feeling. The bad news is it'll probably still feel overwhelming, at least for the time being, no matter how much you reassure yourself about how normal it is. But if you can't seem to wrap your head around what to do next, then it's time to dive into some books to read after graduating college to help you step into another person's shoes and gain a little bit of much-needed perspective.
Reading and sharing stories are two of the most effective strategies of empathy. By envisioning another person's story — and in doing so, stepping out of your own — you are forcing yourself to consider other possibilities, imagine other outcomes, and eventually look at your own life with a widened perspective.
Graduating from college is a weird, confusing time. If you don't quite know who you are or who you want to be, then you don't have to feel like you're behind schedule. In truth, the most well-kept secret on the planet is that it takes much longer to find your calling and fall into your identity than most people think. But while you're hanging out at your parents' place for the summer, here are 10 books to dive into that will make you feel better about graduating college.