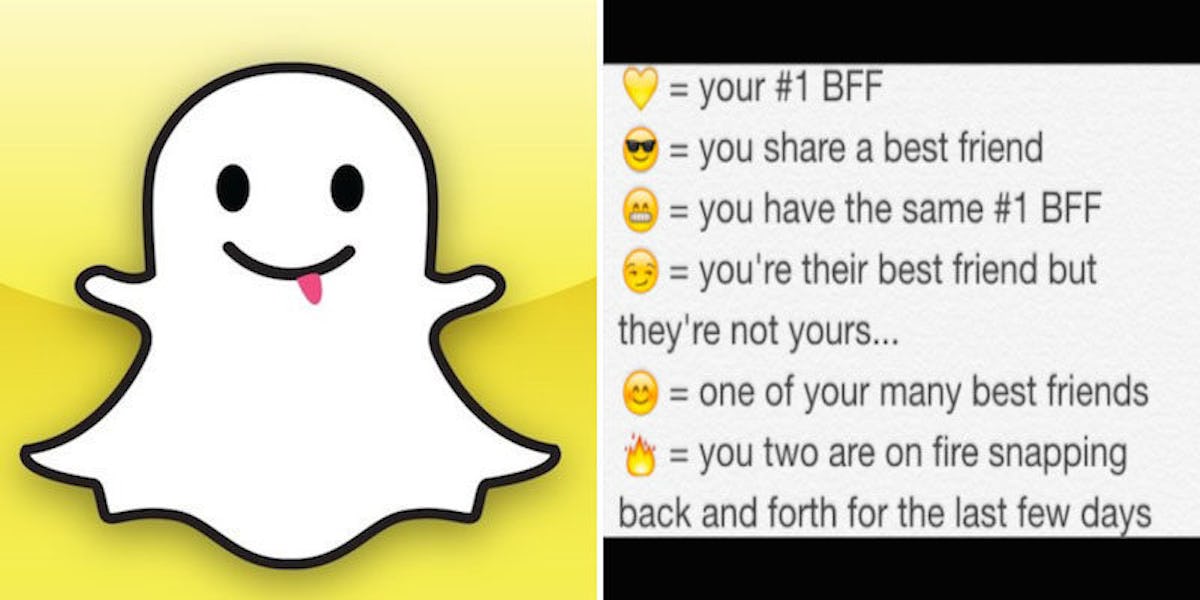 Snapchat Just Traded Your Best Friends List For Some Super Secret Emoji (Photos)
Remember back in the day when MySpace was still cool, and people essentially ranked their friends in their "top eight?"
Snapchat's newest feature is totally reminiscent of that -- except, instead, the app does the ranking for you.
The Friend Emojis feature (which is replacing the controversial Best Friends list feature) will give contacts in your feed emoji "rankings" based on how often you communicate with them and your mutual friends.
Best friends will be denoted with a heart-shaped sticker, good friends will be marked by a blushing smiley face, and mutual friends get the sunglass-wearing emoji.
Only you'll be able to see the contact rankings (unless, of course, someone steals your phone -- in which case, you're screwed).
Other highlights of the app upgrade include a new low-light camera feature and a "needs love" feature, which reminds you if you haven't Snapped someone in awhile.
The company announced the new features -- all of which launched today -- via an announcement on the Snap Channel (on the app's "Discover" tab).
Check out an example of the cool new Emoji feature, below.
Snapchat's emoji, as modeled by Beyoncé:
Here's how it will look in your contacts list:
The key:
Citations: Snapchat Swaps Best Friends List For Friends Emojis (The Next Web)