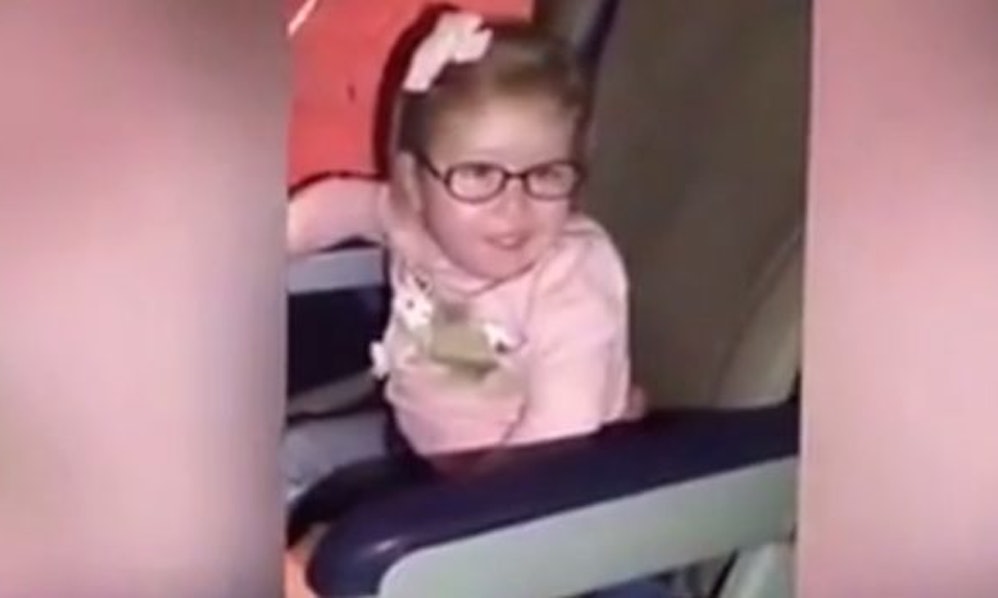 Entire Plane Gives Paralyzed 4-Year-Old The Perfect Birthday Surprise (Video)
On her way home from a family vacation, 4-year-old Mazzy received a sweet birthday surprise from the crew of a Southwest Airlines flight from Tampa to Pittsburgh.
Daily Mail reports Mazzy was born with spina bifida, but that didn't stop a grin from crossing her face at the sight of a makeshift birthday "cake" made from stacked toilet paper and markers.
Passengers on the plane even sang Mazzy "Happy Birthday" after her sister, Birkly, made sure the flight attendants knew about the special day. She'd reportedly been hoping Mazzy would merit a special winged pin from the crew.
Mazzy's mother, Brein Bjorson Marzano, even made a Facebook post thanking the airline for "giving [their] special girl such a special day."
Citations: Heartwarming moment entire plane sings happy birthday to paralyzed 4-year-old girl and blow out the overhead lights as though they were birthday candles (Daily Mail)