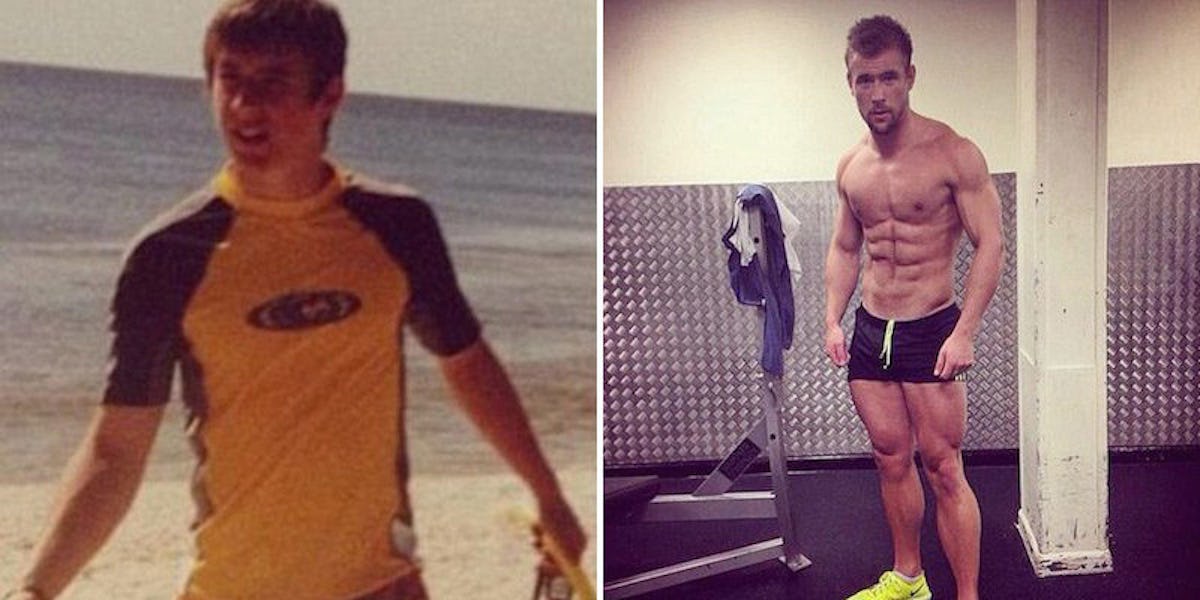 Man Who Works Out To Fight Disease Lands Modeling Gig For Hot Body (Photos)
Ben Mudge admits he's "addicted to working out," but it's not for reasons you'd expect.
The Belfast, Northern Ireland, native was diagnosed with cystic fibrosis, and exercising has been one of the only things keeping him healthy in his adult life.
Cystic fibrosis, for the unfamiliar, is a disease that makes the body's fluids -- such as mucus and digestive fluids -- thick and sticky, causing digestive and respiratory issues. Victims of the disease tend to die relatively young and rarely live over 50.
But 25-year-old Mudge refuses to become another statistic, and his commitment to exercise has kept him much healthier than expected.
Since beginning his healthy lifestyle at 18, Mudge trains five times per week and maintains a diet high in healthy fats and lean proteins.
It's paid off: His lung function remains at 98 percent, a figure unheard of for longtime sufferers of the disease, and his healthy diet "made an unbelievable difference" in his digestion problems.
After a brief stint working on the set of "Game of Thrones," Mudge decided to pursue a career in personal training, though he hasn't ruled out a future in the entertainment industry. He's modeled for several fitness campaigns and was recently scouted by a huge (anonymous) athletics brand to be the face of their company.
For now though, exercise is the only thing on his mind -- well, almost.
He says,
I want to be a skydiver. After all, you only live once.
Ben Mudge was diagnosed with cystic fibrosis at just 7 hours old.
He's been working out to keep symptoms at bay since he was 18.
Exercise helps keep his lungs clear of mucus buildup...
...and a high-fat diet filled with lean protein keeps his digestive issues at bay.
He's beating the odds of his disease every day.
Mudge, a personal trainer, is frequently scouted as a fitness model.
He hopes to one day be an underwear model for Calvin Klein.
Citations: Cystic Fibrosis sufferer Ben Mudge lands a career as a fitness model (Daily Mail)