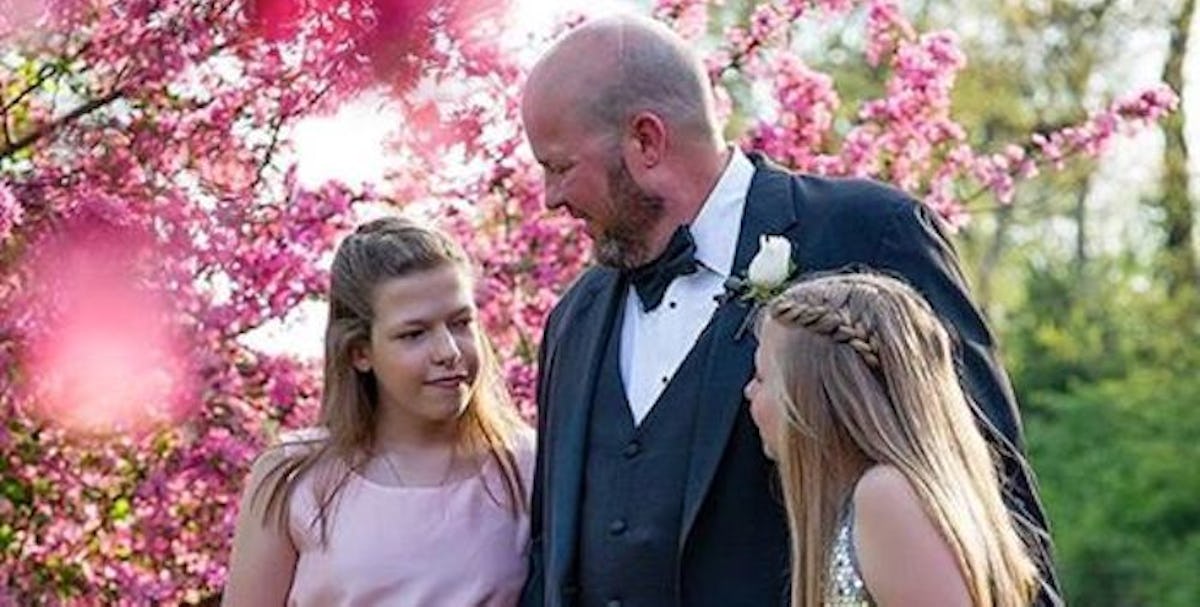 Daughters Dance With Dad One Last Time As He Battles A Brain Tumor (Video)
Charlie Kwentus won't get wedding dances with his daughters or make toasts at their weddings.
So the 42-year-old man, who has a brain tumor, did earlier versions of those milestones.
With the help of a nonprofit called Annie's Hope, Kwentus planned a primping session and private father-daughter dance for 9-year-old Maren and 13-year-old Zoe.
The emotional night came complete with a limo ride and sparkly dresses, according to local station KSDK.
The Webster Groves, Missouri man was prompted to spend extra time with Maren and Zoe after making the decision to stop receiving treatments and surgeries for his tumor.
The family even made the time for a three-week road trip together.
Kwentus, described by his wife as a "kind and patient" man, is cherishing these last moments with his loved ones.
Citations: Charlie Kwentus, Dying Of A Brain Tumor, Dances With His Daughters (Huffington Post)