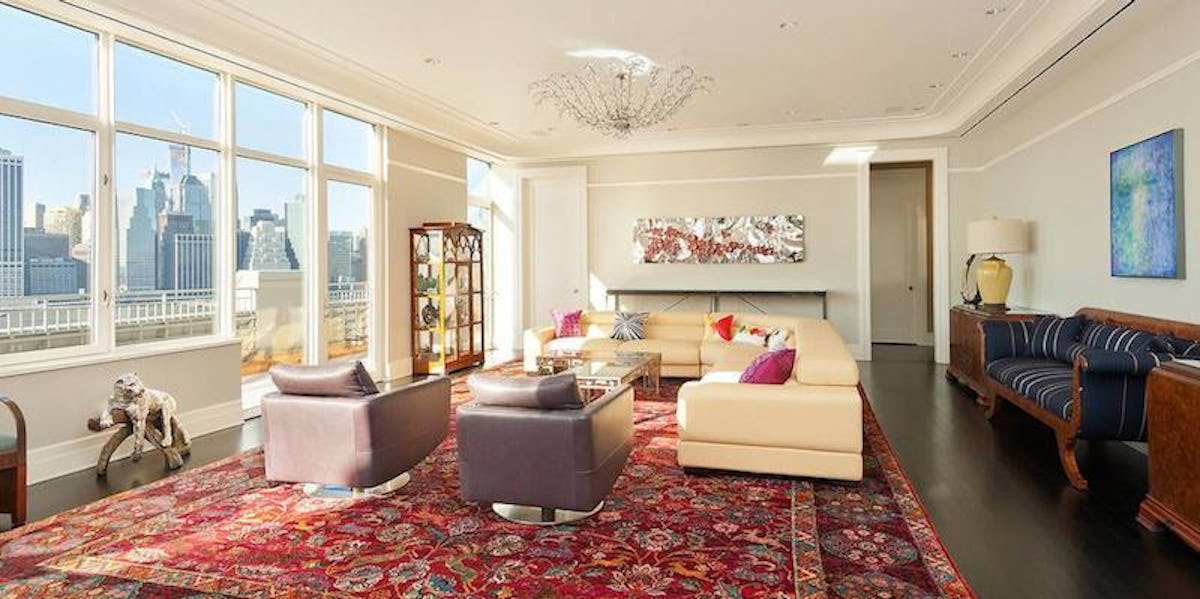 Couple Sells Their $32 Million Condo Because It's So Big They Get Lost (Photos)
While you stuff your mini fridge with groceries and shoo the cockroaches from under your sink, remind yourself one Brooklyn Heights, New York couple just sold an 11,000-square-foot luxury condo because it was so big, they were losing track of one another.
The Wall Street Journal reports 53-year-old hedge funder Stuart Leaf's Furman Street property will become the most expensive condo ever sold in the borough of Brooklyn if it's purchased for the asking price. Sotheby's International Realty listed it for a cool $32 million.
The trouble began when Leaf's wife called to ask where he was, only to realize they'd been in same massive home without knowing it for three hours.
Not seething with green-eyed envy yet? Just listen to the property's details.
Made from a combined nine units, the penthouse contains a rock-climbing wall and a 3,500-bottle wine cellar.
There's also a perfect view of the Manhattan skyline and a pair of completely private parking spots.
If you're inclined to take in some fresh air, a 75-foot-long landscaped terrace will do the trick.
There's even, as The Wall Street Journal comically chooses to note, one "dwarf peach tree."
If you have guests, not to worry.
This condo has six bedrooms, six baths and two half-baths.
You could probably pack an entire marching band in here and not notice or hear them.
Leaf confirmed he and his wife, who are now empty-nesters, will be moving to a place half the size of their current property.
But at 6,500 square feet, it's hardly a closet.