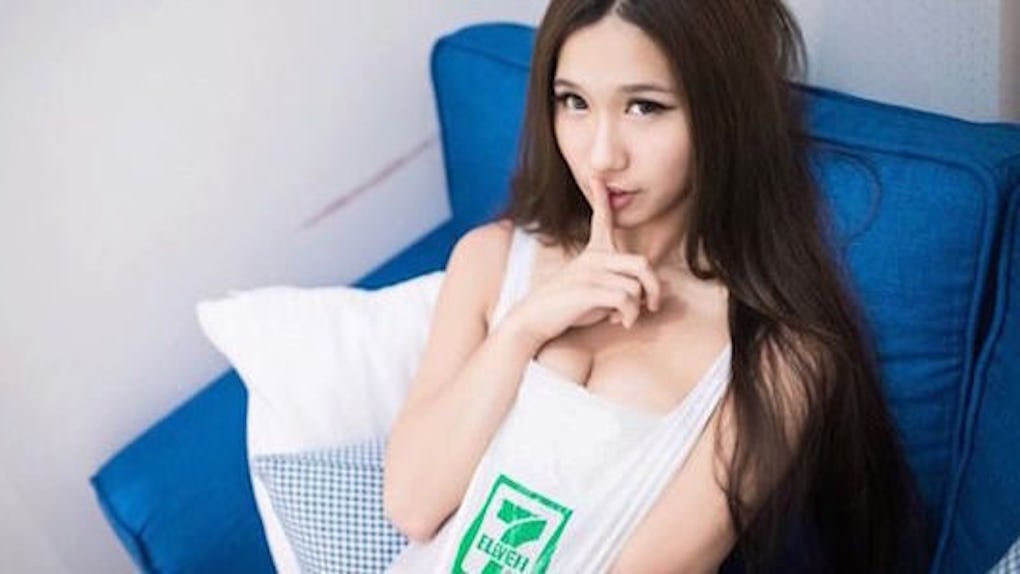 Belle XIe
Women In Taiwan Are Making A Fashion Statement By Wearing Plastic Bags (Photos)
There's a new fashion trend taking Taiwan by storm — and believe me when I say it's nothing short of "trashy."
The social media-backed movement, favored by men and women alike, involves stripping down to your skivvies and donning a plastic bag in lieu of a shirt. Participants then show off their new plastic getup to the world by posting a selfie of their cheap and (not so) chic outfit to Instagram, Facebook, or Twitter.
It's unclear where or how this bizarre trend started, but many speculate it was inspired by Australian fashion collective St. George New Generation, which featured garbage bags as a statement-making accessory during its last runway show in April.
In Taiwan, the most popular refuse bag appears to be from 7-Eleven. Any plastic grocery or retail bag, however, can be used.
Part of me hopes that, perhaps, the strange movement is an attempt to make a statement about the fashion industry's tendency toward wastefulness, but it probably isn't.
Take a look at the one trend we vow to never try, below.
No one is quite sure who started this strange trend...
But it's taking over in Taiwan.
As you can see, it's not a trend you'd wear in public...
And surprisingly, it's not only the ladies rockin' plastic bags.
Guys have gotten on board...
Babies love it... https://instagram.com/p/t0j6b8nBMw/embed/
And even cats are rocking it.
So go on, friends. Let your freak flag bag fly. https://instagram.com/p/6s8V9bxC8-/embed/
Citations: Teens in Taiwan start social media trend with selfies wearing nothing but plastic shopping bags (Daily Mail), Women Are Wearing Plastic Bag Onesies In Taiwan (Buzzfeed)