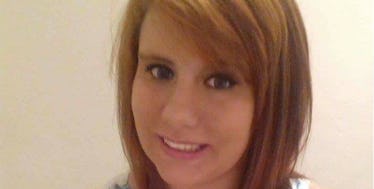 Woman Gets Revenge On Ex-BF With Ultrasounds And Snapchats To Fake Pregnancy
Facebook
A stalker told her ex she was having his baby, bombarded him with messages and falsely accused him of rape. Now, she could be facing jail time.
Jade Morgan sent her ex-boyfriend, James Grogan, up to 60 messages a day in a bid to try to end his new relationship with another woman.
Her campaign continued even after Grogan got a new job that required him to move from Oldham, England, to another country.
Morgan, 25, from Accrington, England, pleaded guilty to harassment and was warned she could face a jail term for her actions.
Magistrate John Bolton, chairman of the bench at Blackburn Magistrates Court, told her,
Prepare yourself, you could quite easily be sent to prison for this. I don't know how you feel, but saying that anybody committed rape — I'm a man, and I find that disgusting. Your solicitor said that it's finished with so show that it's finished with. You need to keep away from electronic devices, that might be the best thing.
Morgan, who is now engaged to another man, continued to message Grogan, 29, after their split and after she was slapped with a restraining order banning her from contacting him.
She downloaded an ultrasound and sent it to him, claiming she was pregnant with his baby, sent nudes, asked him for sex and wrongly claimed he had raped her.
One day, she sent him 50 messages, called him 27 times and got in touch with his new girlfriend's mom on Facebook.
In a statement to police, Grogan said he was "trying to move on" but Morgan was "trying to ruin things" for him.
Adding they had not recently seen each other in person, he said he couldn't understand her obsession with him and claimed she kept changing her number to contact him.
Magistrates said the harassment was so serious Morgan would need to be sentenced at crown court at an unspecified date in the coming weeks.
Citations: 'Obsessive' stalker, 25, who accused her ex-boyfriend of rape and sent him a fake baby scan claiming she was pregnant faces jail (MailOnline)