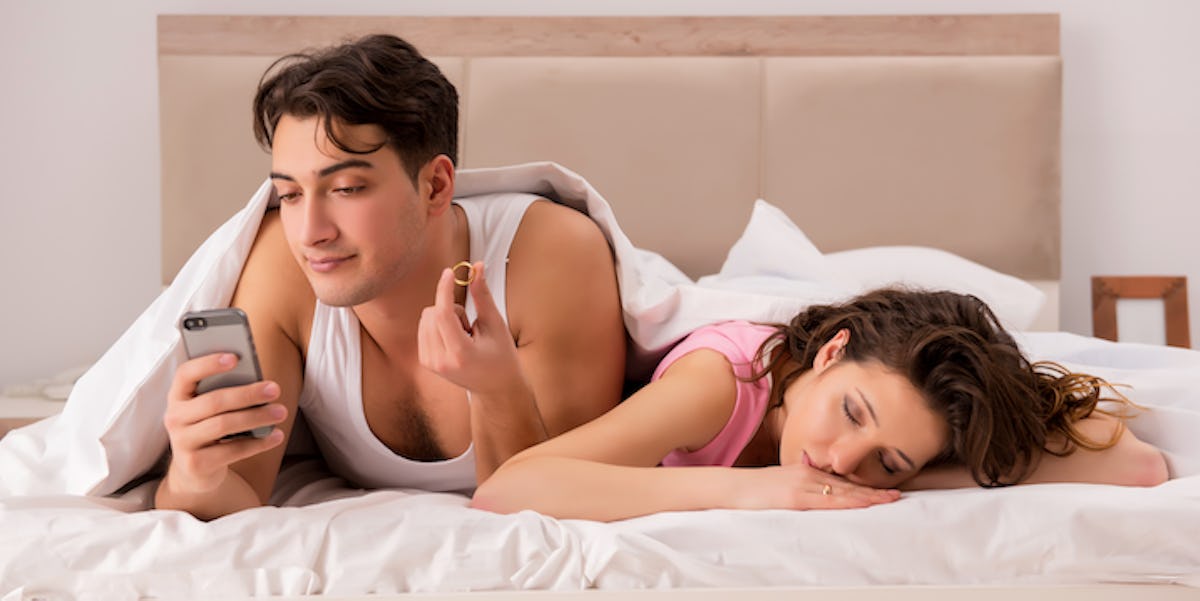 Woman Posts Viral Plea Asking If She Should Marry Fiancé Despite 'Awful' Sex
Shutterstock
A woman is wondering whether or not she should marry her fiancé after discovering their sex life together might not be worth a lifetime commitment.
User Mummyalready1 on popular parenting website Mumsnet is looking for advice. Here's the problem: She's about to get married, she has a 1-year-old child with her fiancé, and she realized their sex life is actually weak AF.
I totally get where she's coming from. Who the hell would ever want to be able to relate to this?
No, thanks!
Look, I don't know about you, but I think sex is a pretty big deal. I consider it one of the many useful tricks to keep your relationship running smoothly at all times, tension-free.
Unfortunately for this woman, her fiancé believes otherwise.
In a lengthy post, the woman writes,
We both work too, so always tired and busy which doesn't help, but our sex life is awful and I dread what it would be like when we are married! He recently spoke to me about his low sex drive and doesn't know what to do or how to change it but the subject is so touchy. I don't know what's best to do.
The poor woman then goes on to reveal how she doesn't feel wanted by her man. I know most people would say send this woman a couple of empowering memes and tell her to forward them to him, but it's not that easy.
Why? Because she's in the middle of planning their fucking wedding. Sound the alarm!
Here's the full post of a woman asking for advice about whether or not she should marry her fiancé despite the weak sex life they share.
She didn't stop there...
Users on Mumsnet responded to the woman's post with mixed views.
Some people think she should go through with the wedding for the sake of her child.
Others, however, insist she should not go through with the marriage unless she's completely sure she's making the right choice for herself.
This is all great advice, but I think the real conclusion is clear.
This couple clearly needs to seek some kind of therapy to help discuss their issues and make sure all parties are satisfied before making an effort to get married.
Sure, divorces are always possible, but you might be setting yourself up for a life of pure misery if you don't take a few steps back and fix your relationship before taking it to a whole, new level.
With that being said, I leave you off with a #SexMatters hashtag... Because it does.
Citations: Bride-to-be asks if she should enter a sexless marriage with a partner who barely speaks to her (DailyMail.com)