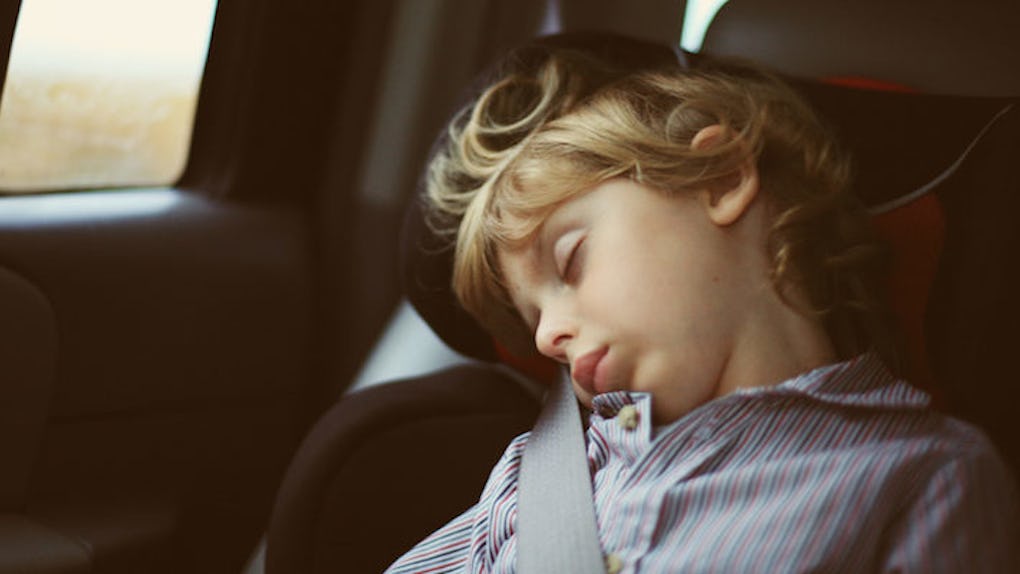 Alicia Bock
Woman Kept Her Little Kids In Running Car So She Could Drink At The Bar
A woman was arrested in Florida after she allegedly went inside of a Froggers Bar & Grill to get some drinks, leaving her two kids alone in the car.
Apopka police arrested Oklahoma native April King, who was reportedly still drunk when they showed up, and charged her with felony child neglect.
Police said when she went into the bar, she left her 2-year-old daughter and 4-year-old son in the still-running vehicle. The 4-year-old even got up at one point, climbed into the driver seat and jumped on the gas pedal to rev the engine, USA TODAY reports.
The call was made to 911 between 12:30 and 1 pm when the bar manager reportedly saw the two children in the car.
King was known at the restaurant as someone who liked to drink and cause "trouble." Of the bar's staff, Apopka Police Department's Sergeant Edwin Chittenden reportedly said,
She isn't one of their favorite patrons.
The story gets worse: King's car required a breathalyzer test in order to unlock the engine, so police believe King taught her son how to blow into the breath test in order to get the vehicle going.
According to USA TODAY, Sgt. Edwin Chittenden explained,
The [4-year-old] started to blow into the breathalyzer that was required to start the car. King has several DUIs from the past, and the kid blew into it like he knew what he was doing.
The children's father traveled down from Oklahoma to retrieve the kids after she was arrested.
Citations: CopsvMom arrested for leaving kids in car to drink at bar (USA TODAY)