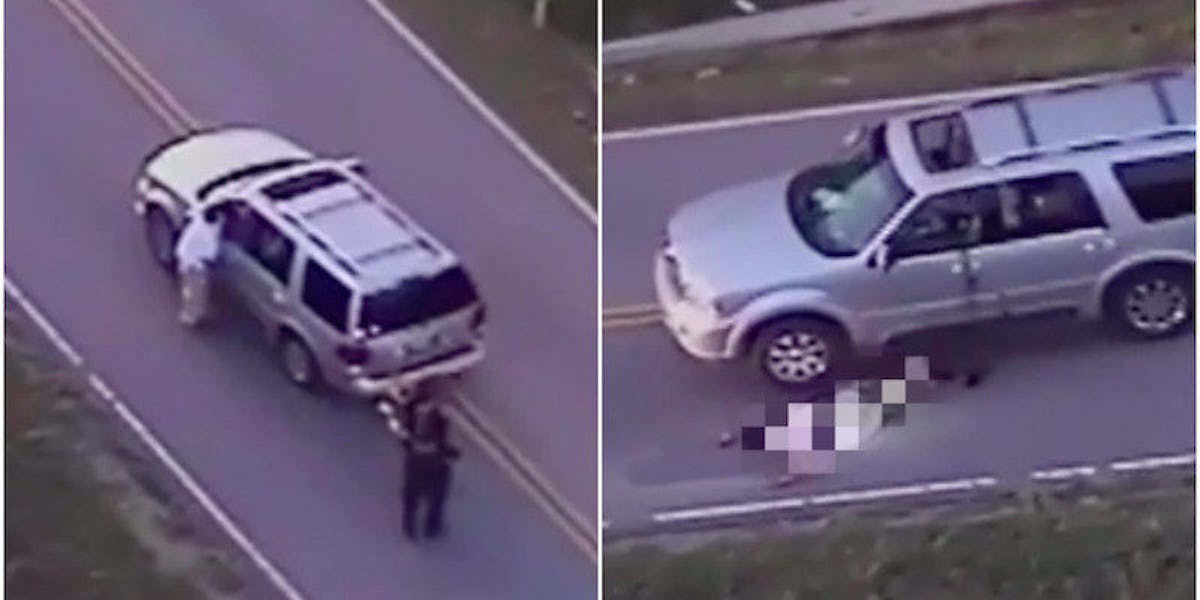 Video Of Cop Killing Unarmed Black Man Goes Viral: 'That Looks Like A Bad Dude'
YouTube
Police footage has emerged showing the moment an unarmed black man was tasered and shot dead.
Terence Crutcher, 40, was killed after police were called to reports of an abandoned vehicle in the middle of a road in Tulsa on Friday.
Tulsa Police Department Chief Chuck Jordan said Betty Shelby, the officer who shot Crutcher, told dispatchers he was uncooperative.
But during a conference he promised this case would be brought to justice. He said,
I'm gunna tell you right now there was no gun on the suspect or in the suspect's vehicle. I want to assure our community and I want to assure all of you and people across the nation we will achieve justice.
The chief added,
I would like to see us be a better city than some of the other cities we've seen. I hope some of my performance in the past has shown you we will do the right thing.
In the footage, taken from a police helicopter, a man can be heard saying,
That looks like a bad dude, too -- he might be on something.
Crutcher is seen with his hands raised while walking to the driver's seat of his car.
Suddenly, he falls to the floor. A woman's voice is heard saying,
Shots fired!
Additional dashcam footage has also emerged showing how the incident unfolded.
The victim's twin sister, Tiffany Crutcher, is demanding charges be brought against the officer responsible for his death. She said,
You all want to know who that big, bad dude was? That big, bad dude was my twin brother. That big, bad dude was a father. That big, bad dude was a son. That big, bad due was enrolled at Tulsa Community College, just wanting to make us proud. We're demanded today, immediately, that charges are pressed against this officer that was incompitent that took my brother's life.