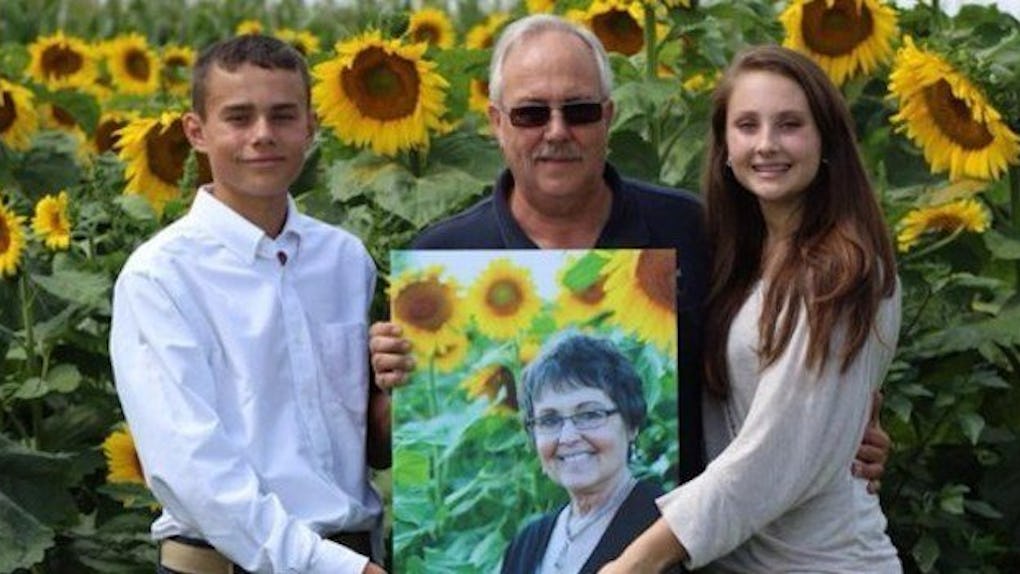 Facebook
Man Plants An Amazing 4-Mile Sunflower Garden To Honor His Late Wife
A Wisconsin widower planted a field of sunflowers 4 miles long to grant his wife's most precious wish.
According to BuzzFeed, Don Jaquish's wife, Babbette, died last November after battling cancer for nine years.
Don began planting sunflowers to fulfill Babbette's longtime goal of selling seeds to raise money for cancer patients. Neighbors asked Jaquish to give them whatever amount of money he thought was appropriate in exchange for using their farms' roadside space.
He told KARE 11,
They all loved her. There wasn't anyone that ever met her that didn't love her.
The 60-foot-wide field now stretches across five farms in Eau Claire, Wisconsin.
Jaquish will harvest the sunflowers' seeds and sell them as bird seed in packets labeled "Babbette's Seeds of Hope" at the end of the summer.
As per Babbette's dream, a portion of the proceeds will be donated to hospitals, cancer research and patient advocacy.
When speaking of his late wife, Jaquish said,
She was a pretty modest person and I'm not so sure she'd want her picture on the bag, but she's such a beautiful woman. She didn't really know how beautiful she was, inside and out.
Babbette reportedly wrote her husband a letter he found hidden in a folder four months after her death.
In the letter, she said,
You move on and live each day. Feel me in the morning air, and when you wake up and make your coffee. I will be there always.
The area now known as "Sunflower strip" offers a host of other wildlife to be enjoyed by the public as well. You can find out more about the mission on the Seeds of Hope website.
Citations: A Grieving Husband Planted Four Miles Of Sunflowers To Fulfill His Late Wife's Dream (BuzzFeed), Grieving husband plants 4 mile ribbon of sunflowers (KARE 11)