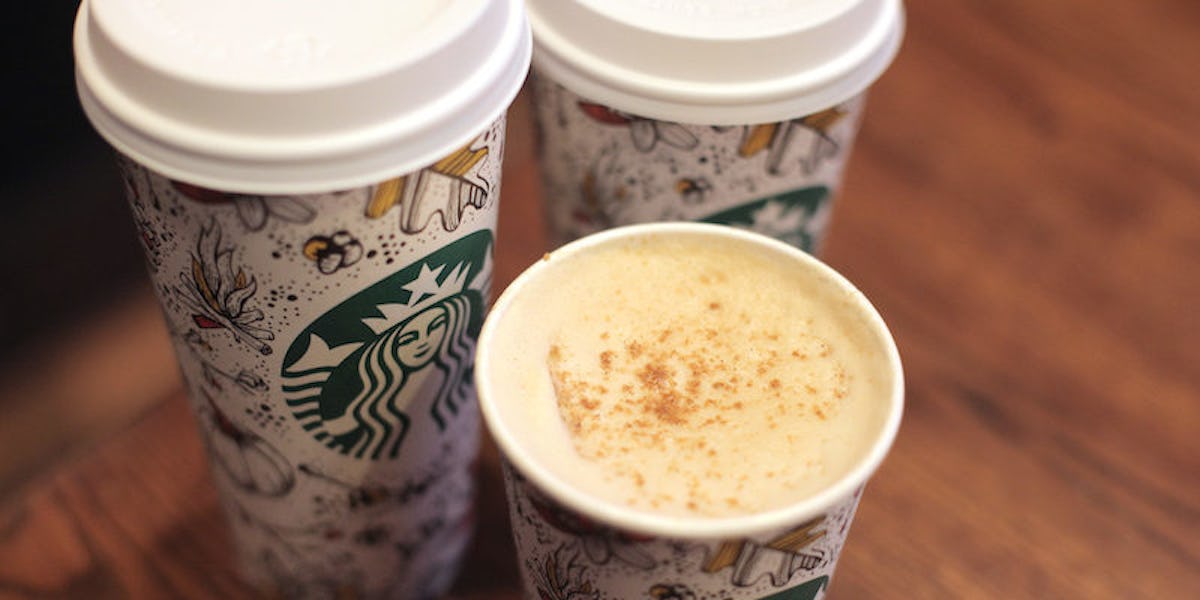 Starbucks Unveils An Even Spicier Fall Drink To Rival The Pumpkin Spice Latte
Fall is so close I can pretty much smell the Starbucks Pumpkin Spice Lattes already.
But that's not the only fall beverage Starbucks will be whipping up this upcoming season. This year they're rolling out something a little spicier: the Chile Mocha.
Inspired by spicy Mexican hot chocolate, the Chile Mocha will be made up of fall spice-infused cocoa powder, steamed milk and espresso, and topped with whipped cream (of course) and a sprinkle of cayenne pepper, ancho chile, cinnamon, paprika, sugar and sea salt.
According to testers, it sounds a lot spicier than it tastes.
You'll be able to try it yourself when it officially launches on September 6. But if you're a rewards card member, you might have a chance to taste it early on September 3.
As someone who adores spicy anything, I can't wait for the Chile Mocha.
And for those who disapprove of fall drinks appearing on menus this early in the year, don't worry, you can order both of these fall drinks over ice.
Starbucks' spicy new drink isn't the only thing hitting stores this fall. It's now offering almond milk in addition to soy and coconut milk. We can't complain about more milk options.
Time will only tell if it's a true match for the PSL, which dominates autumn after autumn.
Citations: Starbucks has a spicy new fall drink to challenge the beloved PSL (Yahoo)