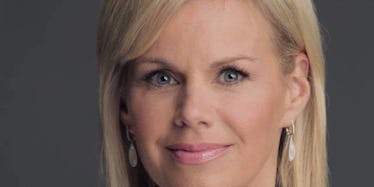 Anchor Who Accused FOX CEO Of Sexual Harassment Speaks For The First Time
Facebook
In case you missed the memo, former Fox news anchor, Gretchen Carlson, filed a lawsuit against the network's CEO, Roger Ailes, shortly after he failed to renew her contract following her 11 years of employment with them. She is suing him for both sexual harassment and wrongful termination.
In her claim she explained that in one of her many meetings with Ailes regarding the "ongoing discriminatory treatment" she faced from her male co-workers, Ailes said to her, "I think you and I should have had a sexual relationship a long time ago and then you'd be good and better and I'd be good and better."
And for the first time since filing the complaint last Wednesday, Carlson has broken her silence and spoken out about the suit in an interview with The New York Times. The interview took place at the New Jersey home of her lawyer, Nancy Erika Smith. The reporter is careful to mention that Carlson looked timid and afraid, sitting between her two lawyers and looking at them for approval before answering most questions.
The interview mostly echoed the claims made in the suit about the many meetings she held with Ailes to complain about the ongoing discrimination she felt from male co-workers, namely her former co-host Steve Doocy who once pulled her arm down on air in order to "quiet her down."
In response to being asked about the recent video mashups of her looking visibly disturbed by comments made by male co-workers on air, she explains, "a lot has been said that I've been sending signals and signs on occasion, that's true. I was sending a signal about how I felt."
Now, again, all of these responses were made under the watchful eyes of her two lawyers who she would look to for approval before proceeding to answer most questions.
But the reporter is very careful to note that there was one question that Carlson she did not think twice before answering. When asked her reason for filing the lawsuit and what she hoped to achieve from it, she quickly retorted without any consultation from her lawyers: "To stand up for what happened to me and what was the truth."
Citations: FOX News CEO Roger Ailes Has Been Sued For Sexual Harassment (Elite Daily), This Video Of Sexist Comments Made On Air To FOX News Anchor Will Enrage You (Elite Daily), Gretchen Carlson, Former Fox Anchor, Speaks Publicly About Sexual Harassment Lawsuit (New York Times)