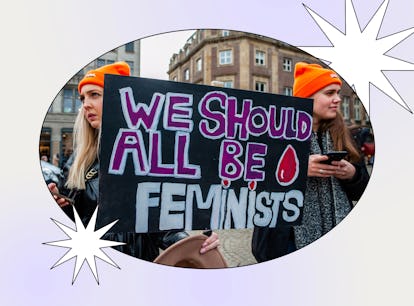 These Inspirational Quotes Will Challenge You To Take On The World
"Human rights are women's rights, and women's rights are human rights."
Getty Images
International Women's Day is a moment to reflect on the accomplishments of women while also acknowledging the work that has yet to be done. There are usually a bunch of events around the world, from marches to rallies where women share networking opportunities, life lessons, and more. If you're interested in getting involved this year, these quotes for International Women's Day will get you inspired.
The holiday, which falls on March 8, 2023 is all about challenging gender biases. This year's theme is #EmbraceEquity, which aims to inspire conversations about the difference between equity and equality — and what true inclusion actually looks like. "People start from different places, so true inclusion and belonging require equitable action," the International Women's Day website reads.
It's a message that many have tried to drive home for years, from a former first lady to a renowned poet. Check out these quotes.
This article was originally published on