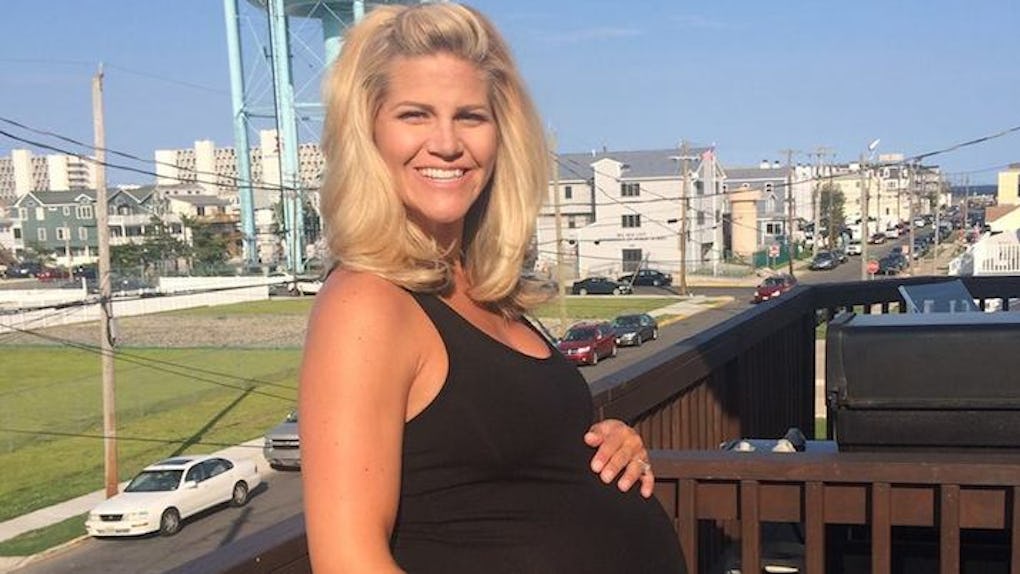 Facebook
Pregnant Meteorologist Is Being Praised For Her 'Message For The Haters'
The pregnant meteorologist who made headlines after defending herself against body shamers took to Facebook on Thursday to thank those who showed their support over the past few days.
For the uninitiated, Katie Fehlinger of Philadelphia's CBS 3 made news last week after she posted a message to Facebook shutting down the "haters" who insulted her (now 35-week-pregnant) figure.
In the post, she said,
Frankly, I don't care how 'terrible' or 'inappropriate' anyone thinks I look. I will gladly gain 50 pounds & suffer sleepless, uncomfortable nights if it means upping my chances to deliver [two] healthy baby girls. Now it's about more than aesthetics. I want these babies to have the best start possible. And that hopefully means my belly that 'looks like it's about to explode!' will continue to grow the next few weeks.
The post, first shared on August 19, accumulated over 80,000 likes and a whopping 12,000+ comments, most of which are overwhelmingly positive and in support of the mommy-to-be. Both men and women lauded Fehlinger, who is pregnant with twin girls, for her bravery and positive attitude throughout the unnecessary drama.
Today, Fehlinger, who has just weeks until her due date, took to Facebook once more to thank everyone who showed support.
She wrote,
I have to say it again -- just can't believe the outpouring of (now) worldwide support for ALL moms out there. Thank you all.
The fact this controversy even exists is shocking because it means there is a group of people out there who think insulting a pregnant woman's body is appropriate or somehow justified.
But the incredibly positive response that's risen out of the drama is inspiring, to say the least.
A message for the haters...Hey guys! Once more, I have to get something off my chest. So, the nature of my job makes... Posted by Katie Fehlinger on Wednesday, August 19, 2015
Citations: Pregnant Philadelphia meteorologist who fired back at body shamers gets worldwide support (New York Daily News)