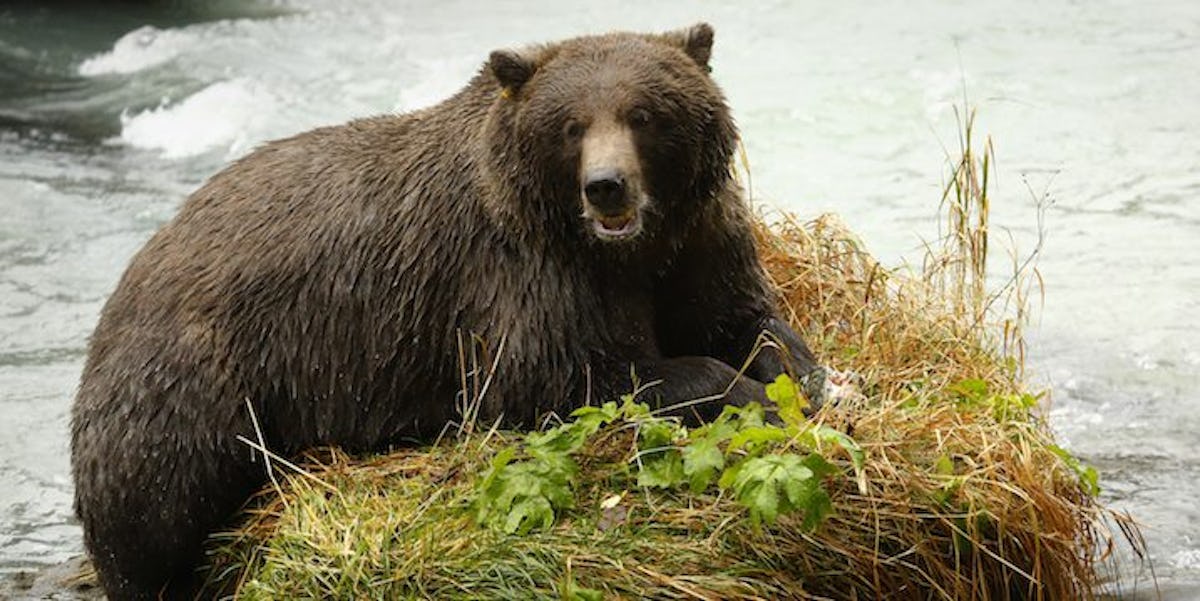 Trump Hates Nature So Much, He's Letting Hunters Kill Bear Cubs For Fun
REUTERS
Late in the day on Monday, President Donald Trump signed legislation that once again makes it legal for hunters to target predator animals in Alaska's national wildlife refuges.
This move rolled back Obama-era protections established by the Fish and Wildlife Service for predator animals that prohibited things like targeting bears and wolves from airplanes.
Now, however, this is permitted again.
By signing this legislation, Trump has also given permission for hunters to target hibernating bears, as well as bear cubs and wolf pups.
The Center for Biological Diversity, a nonprofit that works to protect endangered species, has strongly condemned this decision.
In a statement, the organization said,
The bill, approved by Congress and signed by Trump, allows wolves and their pups to be killed in their dens and bears to be gunned down at bait stations... Alaska's predator-control activities are intended solely to artificially inflate prey populations, such as moose, for human hunting. Citing authority under the Congressional Review Act, House and Senate Republicans pushed the legislation to repeal the rules on a highly partisan vote.
Emily Jeffers, an attorney with the Center for Biological Diversity, added,
Because of Trump and Republicans in Congress, wolves and bears in Alaska will now be subject to cruel, unsportsmanlike killings, in violation of the very purpose of the wildlife refuge system. These rules were repealed for one reason: to give the state of Alaska freedom to kill predators on wildlife refuges. Wildlife refuges are supposed to be a haven for biological diversity, not a place where wolf pups can be killed in their dens. Once again, this administration is ignoring science and listening only to narrow special interests.
Alaska Rep. Don Young, however, is on Trump's side.
In a statement responding to Trump's decision to sign this legislation, Young said,
Upholding the rule of law and protecting Alaska's authority to manage fish and game throughout our state is critically important to me – which is why I worked tirelessly to eliminate this unlawful rule from the federal register. I thank all those that made this moment a reality, including Senators Sullivan and Murkowski, the State of Alaska, numerous stakeholders, and our partners in Congress and the White House.
But, regardless of Young's argument, this move's very unpopular and Trump is being heavily criticized.
The outrage is growing.
Some Twitter users went as far as describing the president as "evil" and "disgusting" for approving this legislation.
Citations: Trump Just Lifted A Ban On Shooting Bears And Wolves From Airplanes In Alaska (BuzzFeed)