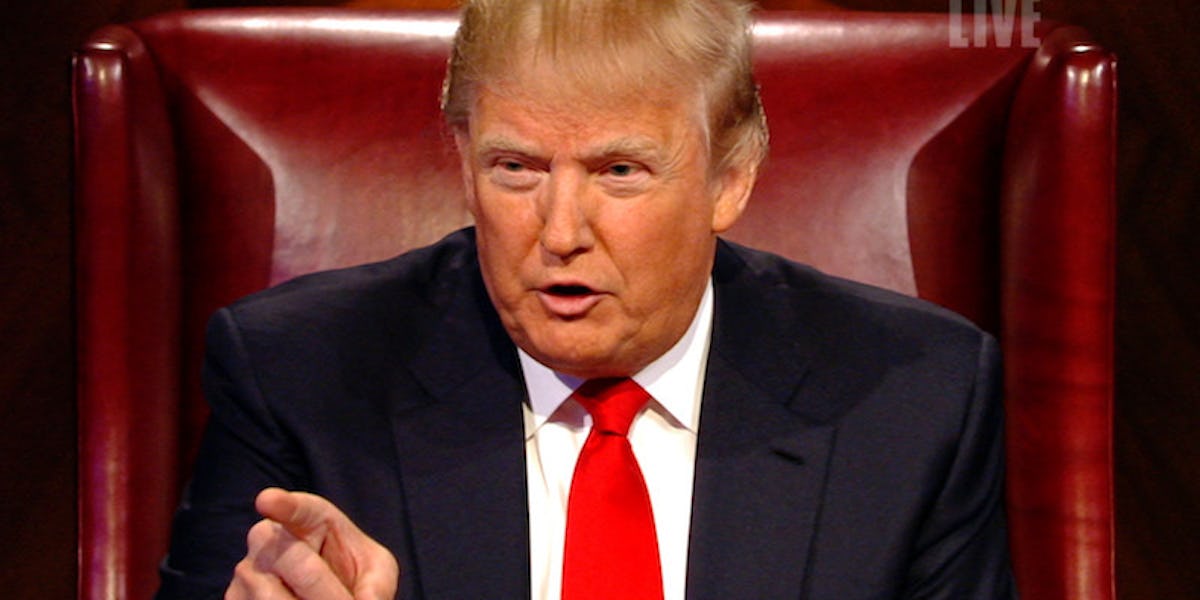 Trump Will Remain On 'Celebrity Apprentice' Payroll As An Executive Producer
YouTube
It is my pleasure to formally announce that the next president of the United States will actually be on the payroll of a TV show.
No, this doesn't mean Trump is getting his own reality TV series that gives fellow Americans a behind-the-scenes look at what goes on behind closed doors at the White House (although, that would be awesome).
I'd imagine this...
According to Entertainment Weekly, President-elect Donald Trump will remain on the payroll of NBC's hit TV show "Celebrity Apprentice."
That means Trump will be entitled to his royalties from the show and will keep his credit as the show's executive producer.
This is like having President Obama listed as an executive producer for "Keeping Up With the Kardashians."
Trump retaining his position on "Celebrity Apprentice" comes as no surprise to many as the real estate mogul and reality TV star hosted the series for 14 consecutive seasons.
The president-elect's Press Secretary Hope Hicks recently spoke to Politico regarding his connect to the reality show, revealing,
Mr. Trump has a big stake in the show and conceived of it with [executive producer] Mark Burnett… Additional details regarding his business interests will be shared December 15.
Hicks' statement was shared with Politico reporter Hadas Gold. Gold then shared the statement on Twitter.
Here's the original tweet.
So, what does this all mean? Well, Trump will be keeping his credit on the show, but will have nothing to do with its production moving forward.
In other words, we won't be able to relive moments like this anymore...
Perhaps the only question this raises is whether or not Trump will abandon his royalties from the show as the president-elect is being pressured to release himself from any financial interests that could obstruct his path to a successful presidency.
"Celebrity Apprentice" with Arnold Schwarzenegger returns to NBC next year after a two-year hiatus.
January 2 can't come soon enough!
Citations: Donald Trump remaining executive producer on new Celebrity Apprentice (Entertainment Weekly)