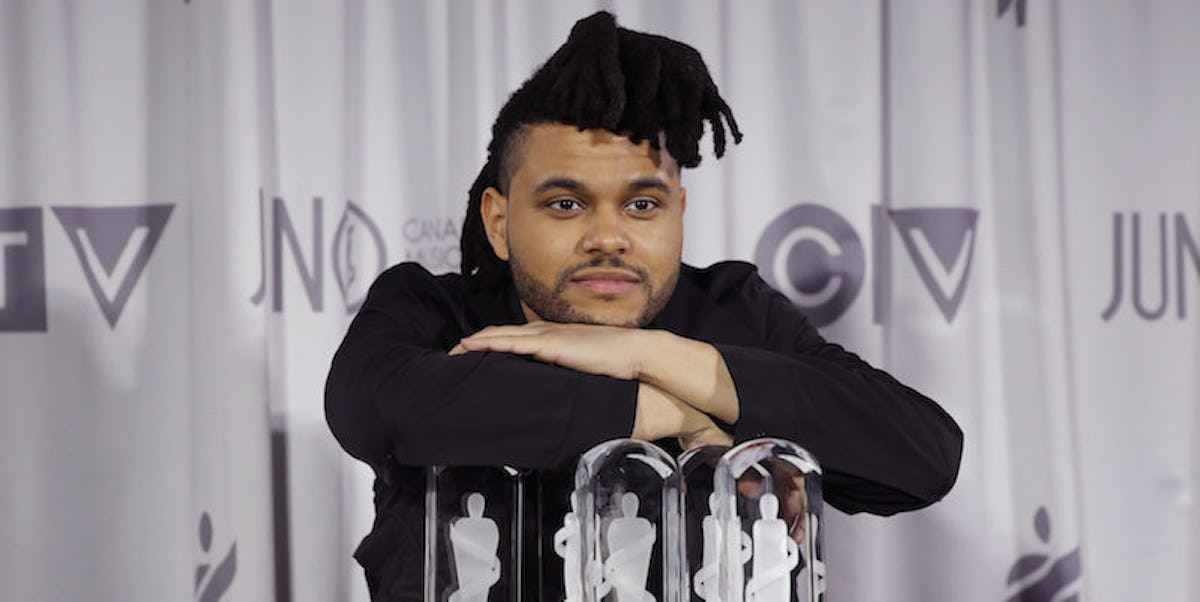 The Weeknd Canceled A TV Performance Because This Guest Was Set To Appear
REUTERS
The Weeknd and Belly were supposed to perform on "Jimmy Kimmel Live!" on Wednesday.
But before they came to record, they canceled their appearance, all because Donald Trump was Kimmel's guest that night.
Belly, a Palestinian-Canadian who is Muslim, objected to sharing a stage with Trump.
In a statement, he said,
I feel like the way I was raised was to be able to see through all the titles in this world — from religion to race... I just didn't want to feel like I was a part of a celebration for somebody who has beliefs that majority of us don't agree with.
Belly and The Weeknd were going to perform Belly's song "Might Not." Belly explained,
Belly said,
I create songs people go to sleep and wake up to, songs that they fall in love to. For me, being Muslim and being somebody that appreciates my access here in America, I love the fact that I'm able to be here. To play my part in this business is a privilege and a beautiful thing. The fact that I could lose that ability through the actions of someone such as Donald Trump isn't right to me. At all.
Trump said he would ban Muslims from entering the United States should he become president. He is currently the presumed presidential nominee for the Republican party. The GOP will confirm its nomination at its convention in July.
Belly's fans have shown support for his decision to cancel on Kimmel, as some Instagram comments show.
Other fans showed solidarity in a more overt way.
It was a bold stand to take against a presidential candidate who, somehow, managed to come this far with so much outrageousness.
It's also a good reminder Canada is a pretty awesome option in case Trump actually does become president, and we all need to GTFO of here.
Citations: Associated Press