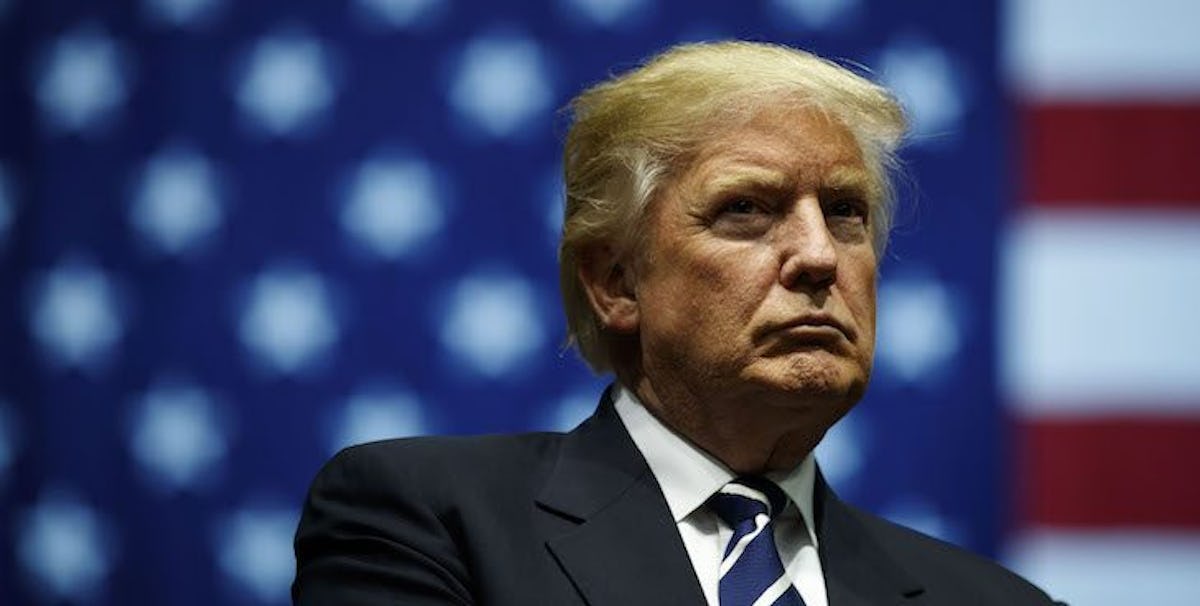 People Are Wondering Why Donald Trump Hasn't Tweeted About John McCain
Drew Angerer/Getty Images
Earlier today, July 19, Elite Daily reported that Arizona Senator John McCain has been diagnosed with an aggressive form of brain cancer called glioblastoma.
The news shocked many, and it led to an outpouring of tweets wishing the senator luck and good health in the coming days, weeks, and months.
UPDATE: At about 10:30 p.m. ET on Wednesday night, President Trump tweeted his statement on McCain's diagnosis. This tweet came two hours after former President Barack Obama tweeted about McCain, and about three hours after the news initially broke.
"Melania and I send our thoughts and prayers to Senator McCain, Cindy, and their entire family. Get well soon," he tweeted, along with a link to his statement on the White House website.
EARLIER: While several high-profile politicians -- including Barack Obama and Hillary Clinton -- have tweeted out their condolences and well-wishes, the usually-prolific Trump has been silent on Twitter for quite some time -- which several people have taken note of.
He has, however, released a short, three-sentence statement on the senator.
The statement, which was posted to the White House website more than an hour and a half after the diagnosis was announced, reads,
Senator John McCain has always been a fighter. Melania and I send our thoughts and prayers to Senator McCain, Cindy, and their entire family. Get well soon.
Yet his Twitter, home to tweets about Democrat obstruction, fake news, healthcare, more healthcare, and even more healthcare, is conspicuously still devoid of any mention of Senator McCain's diagnosis. (Trump has, in the past, insulted McCain's POW status, and he just recently called the Senator "crusty.")
And people noticed.
McCain's office has already released an update to their initial statement, thanking people for the support and announcing that he has no firm timetable for returning to work.
Senator McCain appreciates the outpouring of support he has received over the last few days. He is in good spirits as he continues to recover at home with his family in Arizona. He is grateful to the doctors and staff at Mayo Clinic for their outstanding care, and is confident that any future treatment will be effective. Further consultations with Senator McCain's Mayo Clinic care team will indicate when he will return to the United States Senate.
Even without Trump's tweets, McCain has no shortage of well-wishers.