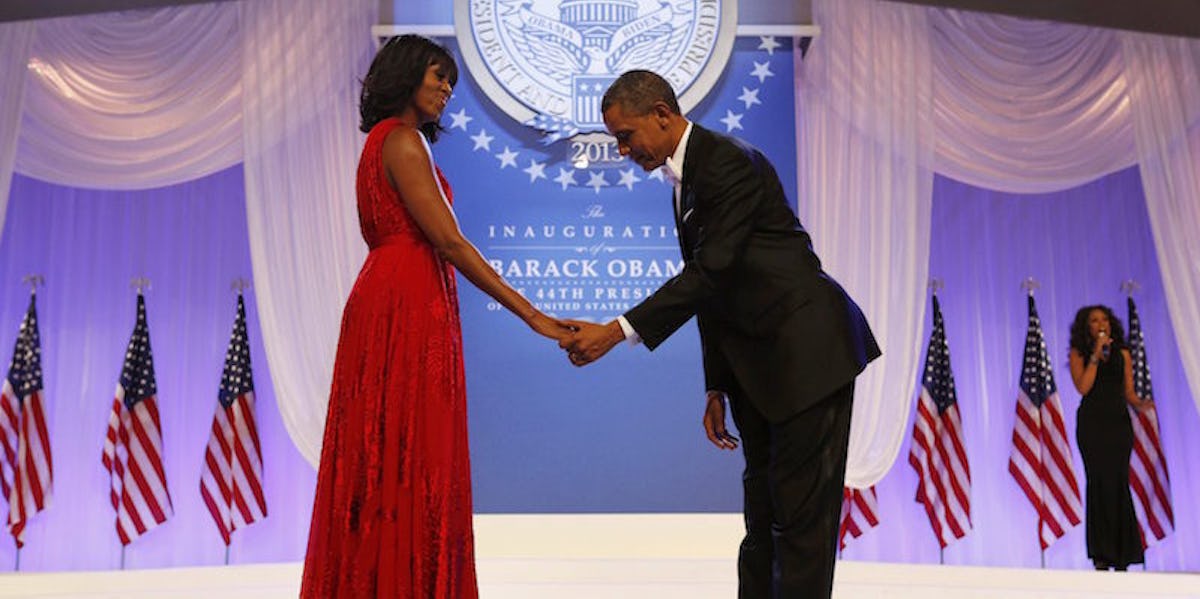 The Obamas' Intimate New Cover Shoot Will Make You Believe In Love Again
REUTERS
I was already feeling a little nostalgic about the Obamas, even though they still have a few more months left in the White House, but then, the cover of the October issue of ESSENCE magazine just kicked that nostalgia into overdrive.
The photos accompanying the story will melt your cold, icy heart.
You don't have to agree with everything President Obama has done to recognize he and Michelle Obama have a loving, genuine marriage.
I mean, come on, these two epitomize relationship goals.
In this lonely and unforgiving world, the Obamas make you believe in true love again.
In addition to taking super romantic photos with ESSENCE, the Obamas discussed what their time in the White House has been like, and the impact they hoped they have had on the country.
President Obama said,
I can unequivocally say that America is better off now than we were when we came into office. By almost every economic measure, we're better off. But having said that, we still have a lot of work to do.
Michelle Obama also touched on what it means for black children to see a black family in the White House for eight years. She said,
I think when it comes to Black kids, it means something for them to have spent most of their life seeing the family in the White House look like them. It matters. All the future work that Barack talked about, I think over these last few years, we've kind of knocked the ceiling of limitation off the roofs of many young kids; imaginations of what's possible for them. And as a mother, I wouldn't underestimate how important that is, having that vision that you can really do anything—not because somebody told you, but because you've seen and experienced it. I think that will be a lasting impact on our kids.
These two have brought an immense amount of dignity to the White House. They've definitely been a first couple America can be proud of in terms of both their demeanor and their values.
It's going to be hard to say "goodbye" to them in 2017.
Citations: ESSENCE