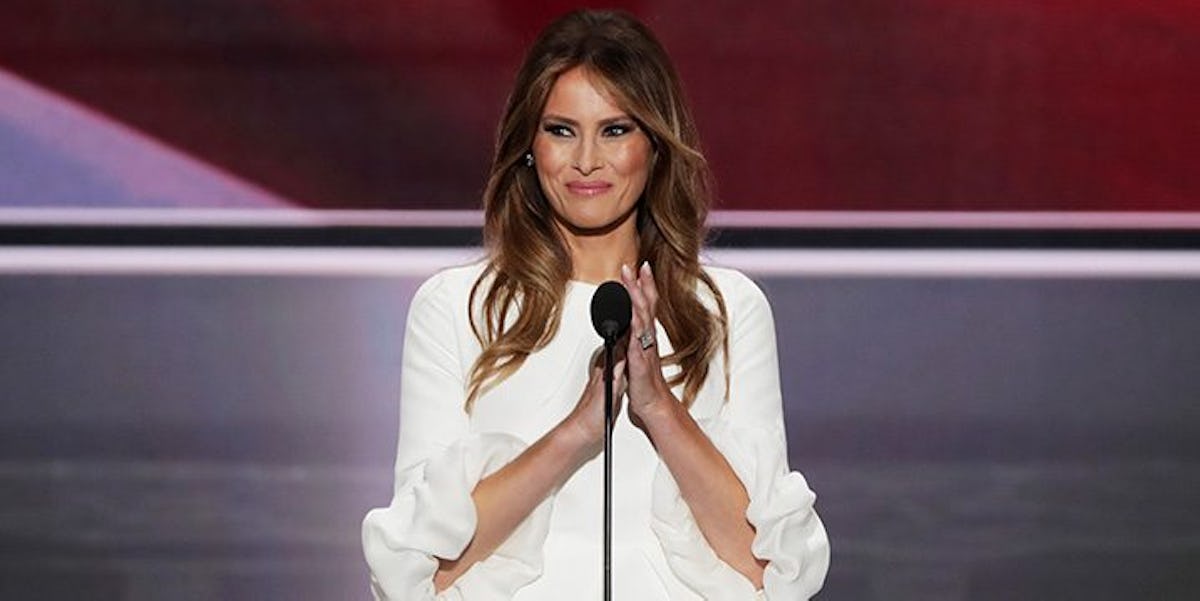 Melania Trump Thanks Chelsea Clinton For Defending Barron On Twitter
Alex Wong/Getty Images
If you need proof that some issues transcend political rivalries, this story is the one. On Tuesday night, Aug. 23, Melania Trump tweeted at Chelsea Clinton for defending Barron Trump after a conservative website published a story criticizing the 11-year-old for how he dresses. The first lady wrote,
Thank you [Chelsea Clinton] - so important to support all of our children in being themselves! #StopChildhoodBullying
Just a day before, Clinton had publicly criticized the writer of the story, which was published by The Daily Caller and implored Barron Trump to "dress the part" of a president's son.
The article was roundly slammed, but most notably by Clinton, who put a spotlight on the article when she tweeted,
Dear Matty - Barron is A KID. No child should be talked about in the below manner-in real life or online. And for an adult to do so? For shame.
That Melania Trump specifically highlighted "childhood bullying" in her tweet is of note as well. Even before the presidential election concluded, First Lady Trump had announced that combatting bullying would be one of her main focuses in the White House.
At the time, Trump said,
Our culture has gotten too mean and too rough, especially to children and teenagers. We have to find a better way to talk to each other, to disagree with each other, to respect each other. We must find better ways to honor and support the basic goodness of our children, especially in social media. It will be one of the main focuses of my work if I'm privileged enough to become your first lady.
It's no wonder, then, why she was inclined to go out of her way to respond to Clinton's defense of Barron Trump.
If anything, Clinton and Trump teaming together on this issue is proof that -- no matter what  -- there are just certain subjects that will always bring us together so we can hold hands and declare in unison: that was dumb as hell.
Clearly, the article about Barron was dumb as well.