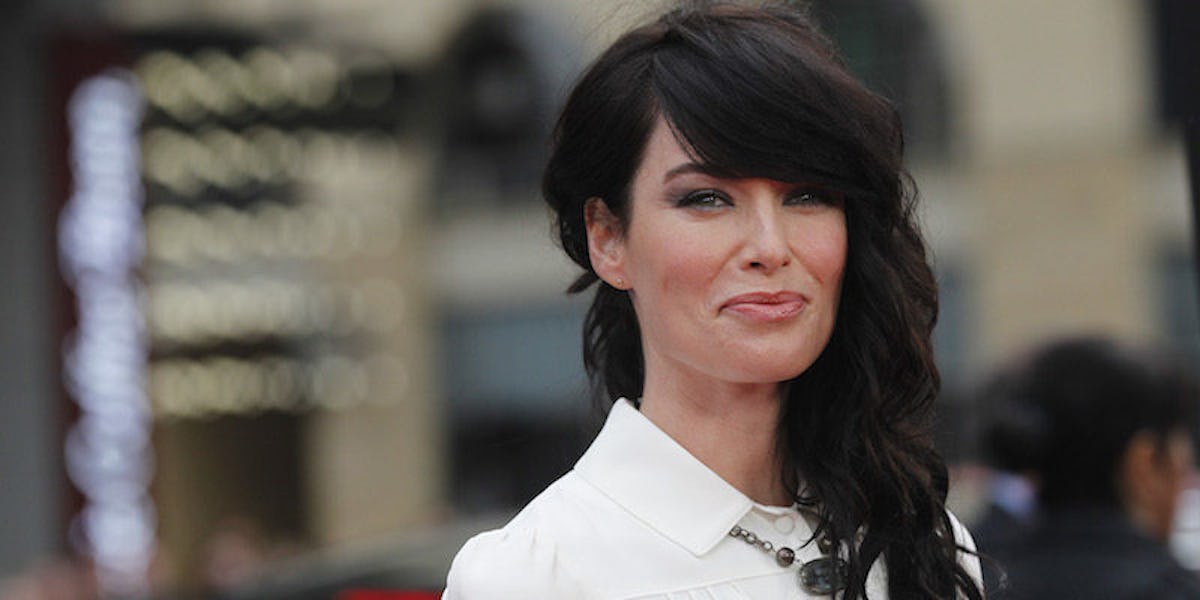 Lena Headey Writes Beautiful Open Letter About Falling In Love With Refugee
REUTERS
Lena Headey might be cold and heartless as Cersei Lannister in "Game of Thrones," but she's clearly nothing like that in real life.
Headey recently visited refugee camps in Greece alongside her co-stars, Maisie Williams (Arya Stark) and Liam Cunningham (Davos Seaworth), to help raise awareness about the global refugee crisis.
The "Game of Thrones" actors did so in conjunction with the International Rescue Committee.
Headey wrote an incredibly touching letter about her experience visiting refugees.
She explained how she fell "in love" with a refugee named Ahmed, and the story might bring you to tears.
Headey wrote,
Today I spent time with a man who, had I been born 20 years earlier in Palestine, I would have fallen in love with. Standing here today in Cherso camp on the Greek mainland as part of a trip organized by the International Rescue Committee (IRC), I do fall in love with Ahmed. His home is a one man green tent and as this is the Greek summer it's insanely hot. His wife was killed in the war and he is trying to get to his sons who are now in Holland... He is beautifully turned out. A still handsome man who mourns for the sad changes in his country. I felt like our chests were wide open and our hearts embraced as we stood under the blue umbrella which shaded us from the blazing sun. He took my head in his hands and kissed the top of it, telling me he only kisses his children this way. He told me my face was calm and made him feel peaceful. At which point my tears fell and I embraced him as any of us would with someone we love.
It's clear Headey's experience had a massive impact on her, and she believes the world should do far more for refugees.
Headey obviously feels many need to change their perception of refugees, given they are frequently stigmatized.
In her words,
Ahmed's dignity, kindness and still tangible joy is astonishing considering his story. These people here are angry, yes. They have lost everything. Not just a favorite jumper or a favorite ring. EVERYTHING is gone. And yet there is a connection happening. Human to human contact on the most raw heart-exploding level. We are missing this in the West. We think if we have EVERYTHING we are truly happy. NOT the case. I defy anyone to come here and meet the refugees and their children and not discover the depth of your own humanity. They will welcome you and your interest in them. You will feel like you've discovered the rest of your tribe. And a few of you will feel like you've come home.
There are currently more forcibly displaced people across the globe than ever before -- approximately 65.3 million.
With over 20 million refugees worldwide, we haven't seen a crisis of this scale since World War II.
As United Nations Secretary-General Ban Ki-moon put it,
We are facing the biggest refugee and displacement crisis of our time. Above all, this is not just a crisis of numbers; it is also a crisis of solidarity.
Indeed, the only way this crisis will ever begin to get solved is if more people come forward and stand together with refugees.
After all, no one deserves to live the life of a refugee.
Read Lena Headey's full letter about her visit with refugees by clicking here.