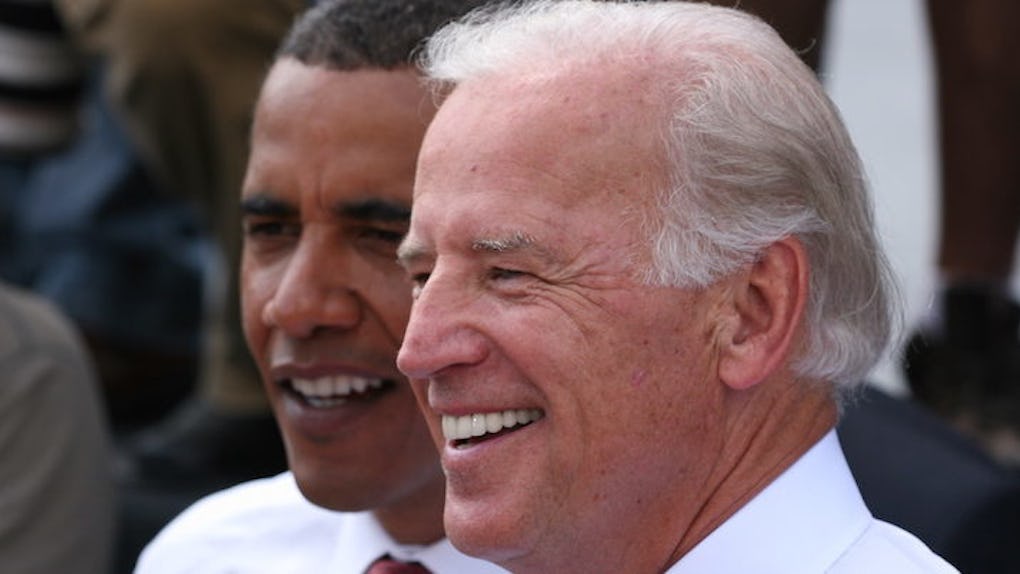 Wikipedia
Vice President Joe Biden Will Not Enter The 2016 Presidential Race
Over the last few months, Vice President Joe Biden has been one hell of a tease.
Politicians, the media and the American public were left wondering, will he, or won't he, enter the 2016 presidential race?
Well, finally, the wait is over. Biden is out.
Biden had been inching closer and closer to running for the highest office of the land, but the death of his beloved son, Beau Biden, put any presidential questions on hold.
Since his son's death in May, Biden has made no secret of his political aspirations. In nearly every interview he has given, Biden made it known he was weighing the decision to run, but he was putting the needs of his family first.
In August, Biden told CNN,
We're dealing at home with... whether or not there is the emotional fuel at this time to run.
He may have made the best decision possible based on recent polling.
An October Reuters poll showed 48 percent of American democrats wanted Biden to run for office. However, just because they wanted him to run, that doesn't mean they planned on voting for him.
Out of the same sample group, only 17 percent of democrats said Biden would be their first choice for president while 46 percent said they plan to vote for Clinton.
In his announcement, Biden said he would instead be focusing on the fight against cancer, a deeply personal matter for him after Beau died of brain cancer.