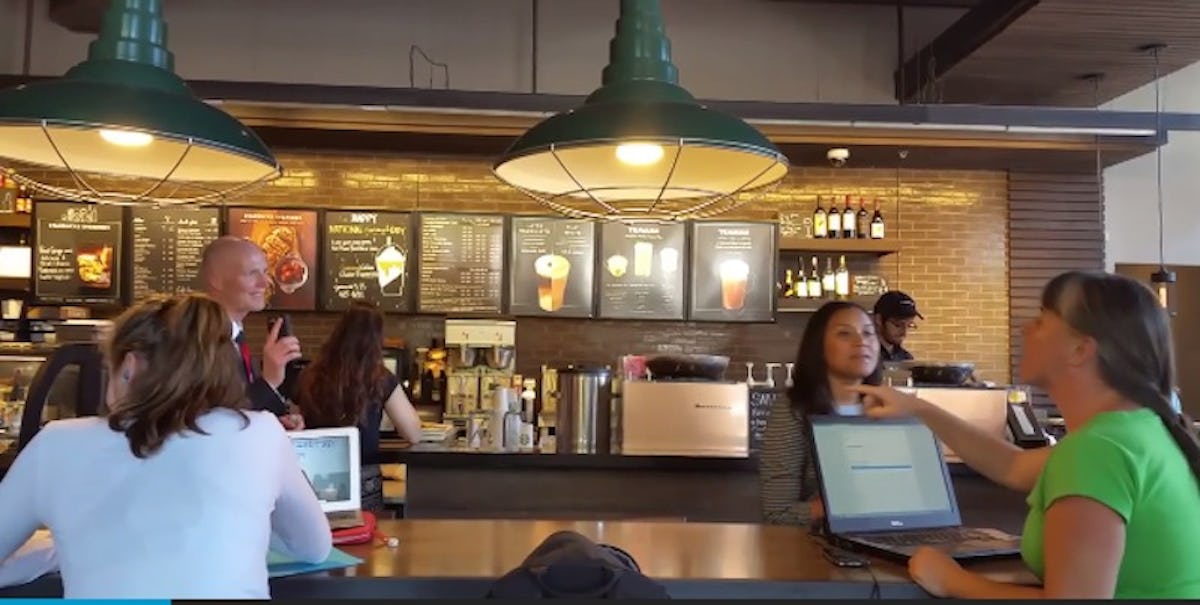 Florida Governor Gets Shut Down In Epic Rant By Angry Starbucks Customer
Ever wish you could straight-up shout at the politician who screwed things up for you? Cara Jennings did just that in Gainesville, Florida on Tuesday.
Florida Governor Rick Scott, who endorsed Donald Trump, blocked the expansion of Medicaid and cut funding for Planned Parenthood, walked into Starbucks presumably to get some coffee.
Instead, Jennings, who was apparently a customer at the Starbucks, started yelling at Scott. She said,
You're an assh*le. You don't care about working people. You should be ashamed to show your face around here.
Jennings called out Scott's Medicaid restriction, claiming she couldn't get access to Obamacare because of him. When Scott tried to defend himself, saying jobs have been created in Florida, Jennings didn't have it. She shot back,
Great! Who here has a great job? Or is looking forward to finishing school? You really feel like you have a job coming up?
As Scott walked out the door, no coffee in hand, Jennings said,
You stripped [women] of access to public health care. Shame on you, Rick Scott! We depend on those services. Rich people like you don't know what to do. When poor people like us need health services, you cut 'em. Shame on you, Rick Scott! You're an embarrassment to our state.
Somebody filmed the showdown, and after Scott left, the person behind the camera simply said,
Sweet.
I couldn't agree more. Cara Jennings, living the dream.
Citations: SEE IT: Florida Gov. Rick Scott yelled at by Starbucks customer, can't even get his coffee (New York Daily News), This Woman Yelling at Gov. Rick Scott in a Starbucks Is a Florida Hero (Miami New Times)