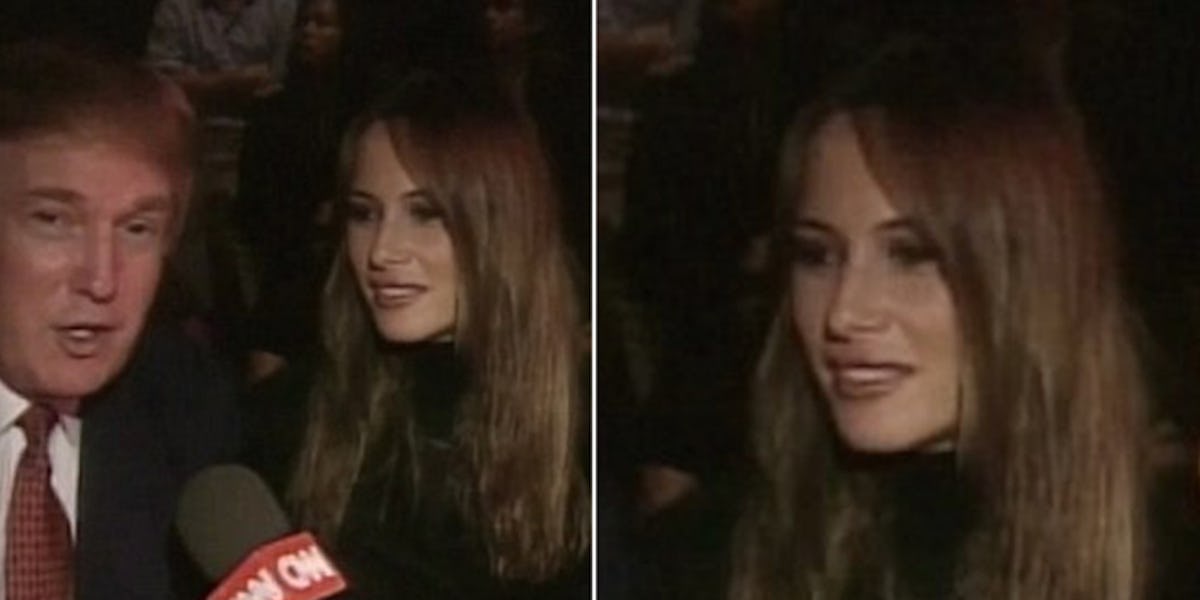 Trump Talks About Dating Playboy Models In Front Of Wife In Resurfaced Video
Youtube
Videos of Trump interviewing Playboy bunnies, making cameos in Playboy porn and discussing dating Playboy bunnies in front of his wife have surfaced after he attempted to attack Alicia Machado's "past" this week.
After the first presidential debate, Donald Trump attacked Alicia Machado -- a former Miss Universe who he's been criticized for calling, among other things, "Ms. Piggy" -- for her supposed behavior and past. He called her disgusting, and berated her for having a "sex tape."
Machado responded to the accusations with this Instagram post.
In it, she said,
The Republican candidate and his campaign team again are generating attacks, insults and trying to revive slurs and false accusations about my life.
But unfortunately for Trump, in the midst of berating Machado for her supposed lurid past, videos about his long relationship with Playboy resurfaced.
In one video, Trump coyly talks about dating Playboy models while standing next to his wife, Melania. Trump was even on the cover of Playboy in 1990, where he explained that his marriage was not monogamous.
Now, of course, none of these things are "wrong" in and of themselves. (I'm pro dating anyone and non-monogamous marriages.)
But when all this is coupled with Trump's politics and women-bashing statements throughout the years, they speak to the double standard Donald Trump has when it comes to himself and all the women in the world.
To add more fuel to this hypocritical fire, Buzzfeed acquired (from a porn site called Cinema Cornucopia) an erotic video from 2000 that Trump appears in. It's called the "Playboy Video Centerfold 2000." In it, Trump just breaks a champagne bottle on a Playboy car.
But, as Buzzfeed puts it, the rest of the video features "nude women posing in sexual positions, dancing naked, touching themselves while naked, touching each other sensually, rubbing honey on themselves, taking a bath, and dressing in costumes."
So, there's that.
He was also featured in a video where he fake interviews prospective Playboy bunnies and says creepy things like this:
Again, there is certainly nothing wrong with naked dancing women, or naked dancing anything, or naked anything. Except for Naked juice, because it's overpriced.
Oh, and also naked Donald Trump because sources tell me his body is actually pure liquid that his aids just pour into a suit each morning.
But when you slander someone in public for supposed footage of this person in erotic scenarios, despite the fact that you yourself were literally on the cover of an erotic magazine and featured in erotic videos, you need to shut the fuck up.
Now, of course, Donald Trump's persona requires him to continuously be on the attack and insult or debase people, regardless of the fact that it makes him sound like a hypocrite.
In fact, he's said so many contradictory things throughout his life and campaign that any individual hypocritical statement he makes barely causes any ripples. His followers are past it.
Still, it would be amiss if we didn't say something. But honestly, considering what he's already said and been excused for saying, I doubt this is changing anyone's mind.