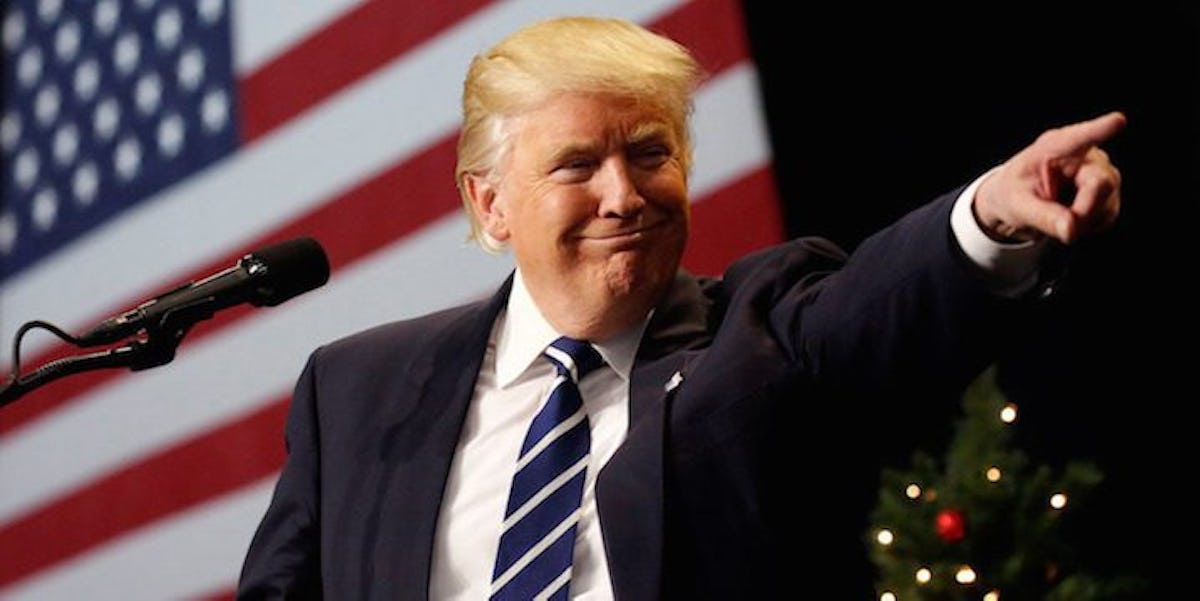 Donald Trump's Pick For 1st White House Movie Night Almost Makes Him Seem Sweet
REUTERS
Donald Trump had a pretty busy weekend.
After dealing with the backlash from his immigration ban, Donald Trump gathered with his family and friends in the White House on Sunday afternoon for his first movie screening as president.
However, Donald Trump's pick for the first White House movie night might surprise you.
Yep, while a lot of people may view this man as a heartless monster, it turns out that deep down, he has a soft spot for sweet, animated Disney movies just like the rest of us.
Apparently, he chose the adorable Pixar film, "Finding Dory."
If you're not familiar with the film"Finding Dory," which is a spin-off "Finding Nemo," it tells a story about a blue fish with short-term memory loss.
Dory travels across the ocean with two clown fish, Nemo and Marlin, in search of her long-lost parents.
The afternoon screening of "Finding Dory" was confirmed by the White House and appeared on Trump's official press schedule.
As you can imagine, a lot of people felt that Donald Trump's movie choice was particularly fishy, as the president had just imposed a travel ban from several predominantly Muslim nations.
The immigration ban blocked entry for citizens of Iran, Iraq, Libya, Somalia, Sudan, Syria and Yemen for 90 days. Plus, Trump also banned refugees from entering the country for 120 days and suspended entry for Syrian refugees indefinitely.
A federal New York judge ruled to temporarily stop the deportation of detained travelers possessing valid visas from the banned countries.
However, the Department of Homeland Security made an announcement that it "will continue to enforce all of President Trump's Executive Orders in a manner that ensures the safety and security of the American people."
So yeah, some people found it pretty ironic the president chose to watch this movie as protestors gathered at airports across the country to condemn his immigration policies.
Ellen Degeneres, who voices the character Dory in the film, also showed her disdain for Trump's executive orders on Twitter.
However, Trump's press secretary, Sean Spicer, claimed the president did not spend the afternoon watching the adventures of Dory and her fishy friends.
Instead, Spicer claims Trump made a brief appearance in the family theater to greet White House staff and their children, and then got right back to work.
Still, Trump's movie choice was still very interesting given the surrounding circumstances.
Citations: Trump Hosts First Official Movie Screening in White House Theater Amid Protests (Hollywood Reporter)