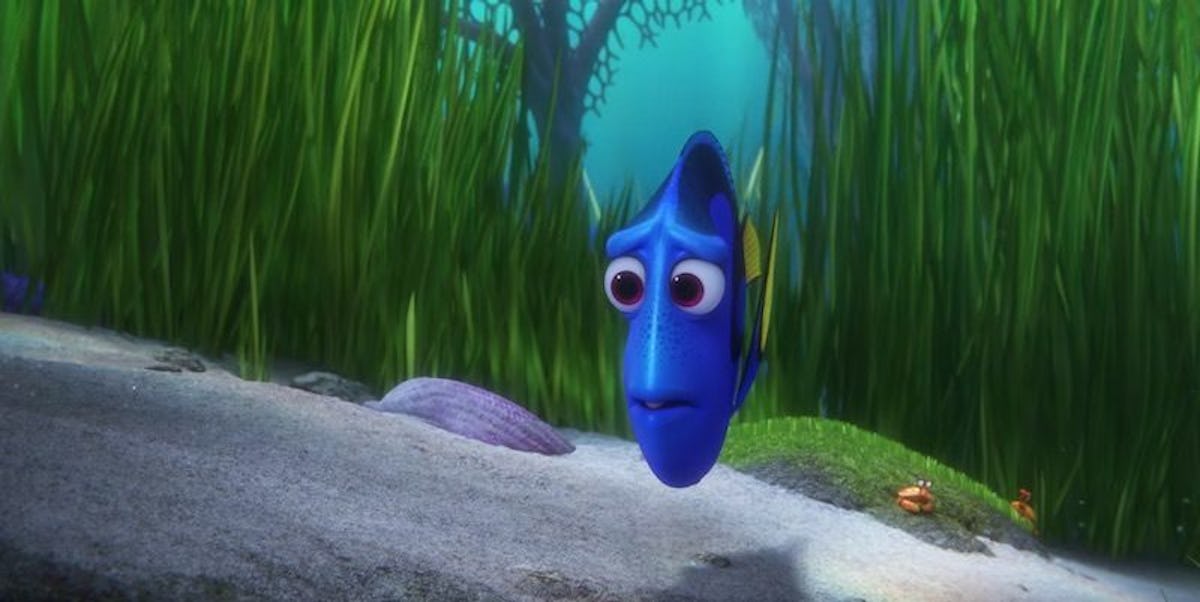 The New 'Finding Dory' Trailer Is Here And It Will Give You All The Feels
YouTube
NEW "FINDING DORY" MOVIE TRAILER ALERT!
This trailer may just be the perfect trailer. I spent the first third borderline sobbing, the second third laughing and the last third sobbing while laughing and cheering.
That's the perfect trailer formula, and every other movie studio should take note.
OK, less about my takes on film trailers and more about the movie itself.
From what it looks like, the plot of "Finding Dory" surrounds Dory's quest to find her parents. We get a really touching origin story -- before she meets Marlin and Nemo -- in the beginning of the preview showing Dory asking various sea creatures to help her find her home. Cut ahead a few years, and she's captured by some marine biologists who put her in an aquarium.
Luckily, she befriends the aquarium inhabitants, who seemingly are all up to helping with her "Great Escape" out of the marine lab.
Ellen DeGeneres and Albert Brooks are back, voicing Dory and Marlin, respectively, with Ty Burrell, Diane Keaton, Ed O'Neill, Willem Dafoe, Idris Elba and Eugene Levy also joining the cast.
"Finding Dory" hits theaters June 17.