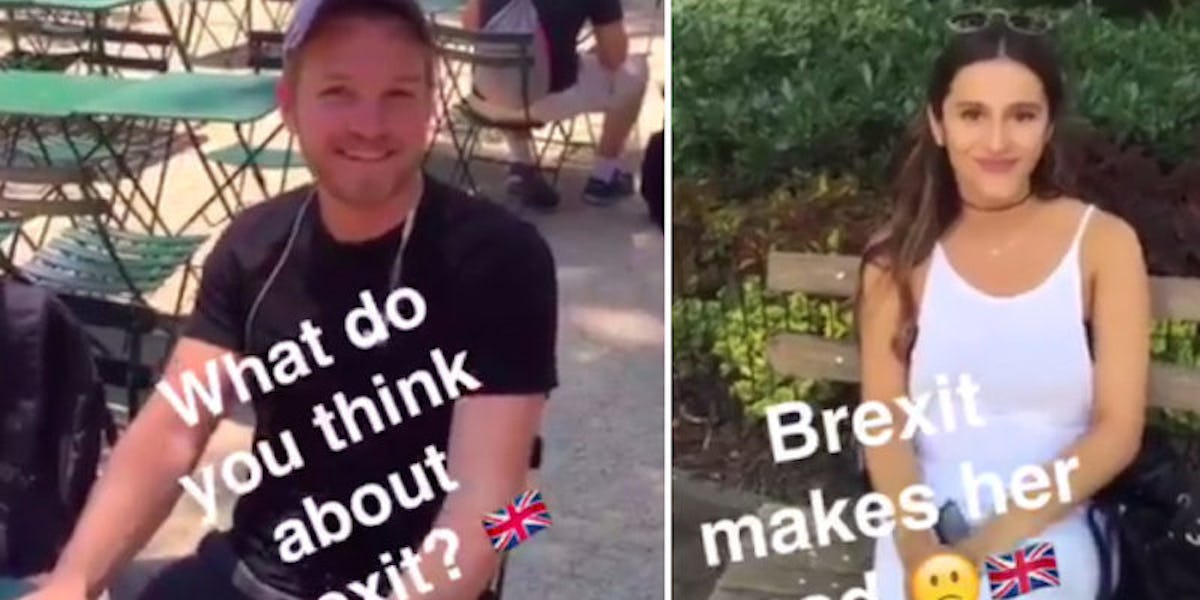 We Asked Americans About Brexit, And Too Many Had No Clue What It Was
Snapchat
The United Kingdom just voted to leave the European Union, a decision that is already having major consequences.
Prime Minister David Cameron announced he would resign, and global markets plummeted.
Brexit impacts the US as well, whether we like it or not.
Given the gravity of this event, Elite Daily decided to take to the streets of New York City and ask people how they're feeling about it (check it out on Snapchat at elitedailysnap).
Before we headed out, Elite Daily's own Ollie McAteer, who just moved here from London, offered his thoughts on Brexit.
We headed to Madison Square Park, one of the busiest spots in Manhattan. The responses we got were mixed.
Some were completely unaware.
Others were concerned about the economic impact.
It really didn't seem to affect this guy at all.
This woman was saddened by the news.
But others just truly didn't care.
These are crazy times we're living in.
Some described the news as an absolute "tragedy."
We even got the French to chime in.
While this was a very small sample of opinions, it seems the immensity of this decision by the UK has not truly hit the hearts and minds of some Americans... yet.